Core Value #1: Check out this Mathematical look at the words Hardwork, Knowledge, and Attitude.
https://t.co/O0cwyyUSa9

Core Value #1 We believe all students can learn at high levels. Thanks ACS Staff for exhibiting this value daily. Have a great weekend!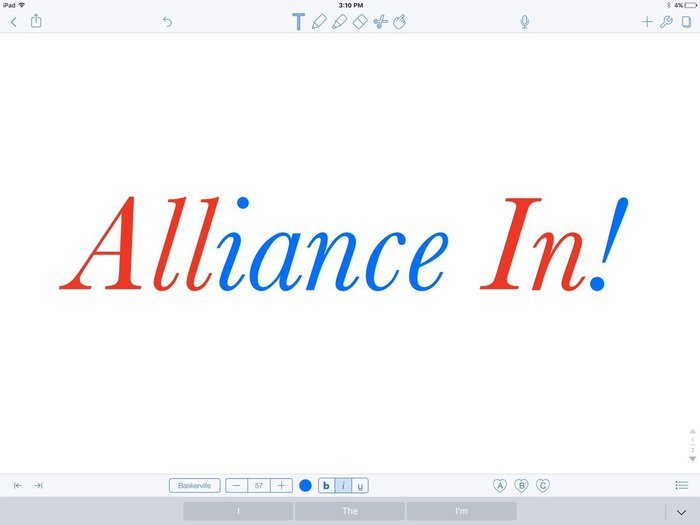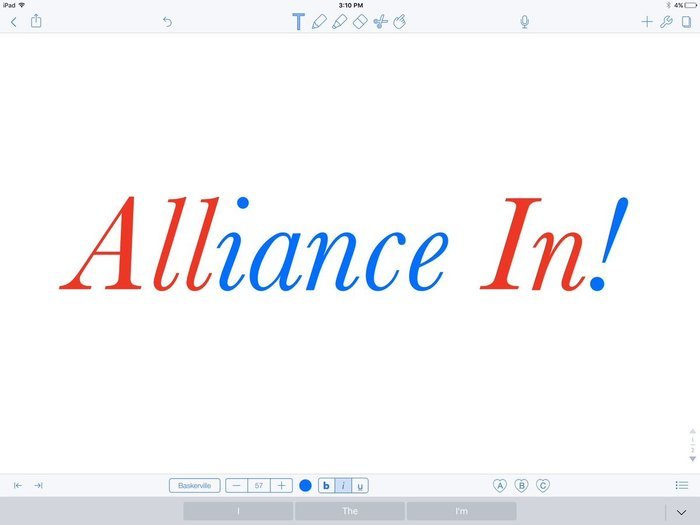 The 8th Grade Band students will be performing tonight at the AHS Varsity Football Game against Canton South. They will perform along side the Aviator Marching Band for their Pre-game and Half-time shows. Come out give them so extra love tonight as they perform "What is Love?". Good Luck AMS 8th Grade Band students!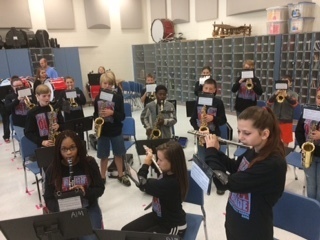 The immunization clinic has been cancelled due to lack of participation. Thank you.

Tonight's boys soccer game has been canceled! As soon as it is rescheduled we will let you know.

Alliance City Schools has a new app! Download now and keep up-to-date with all that's happening in our schools! Click the flyer for more information.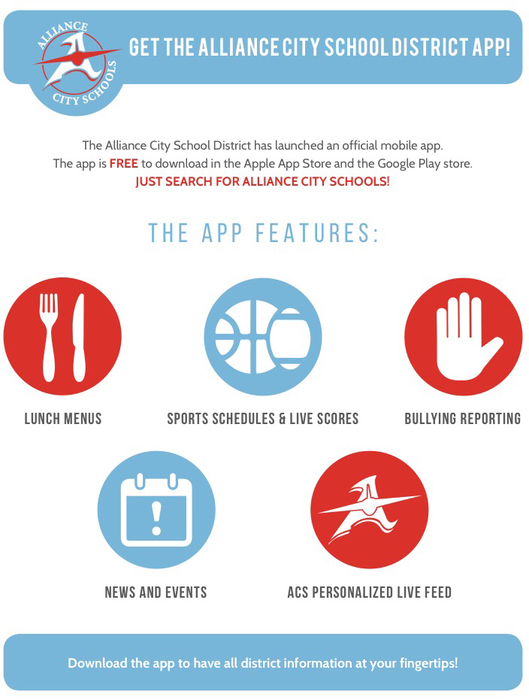 Alliance City Schools has a new app! Click the flyer for details!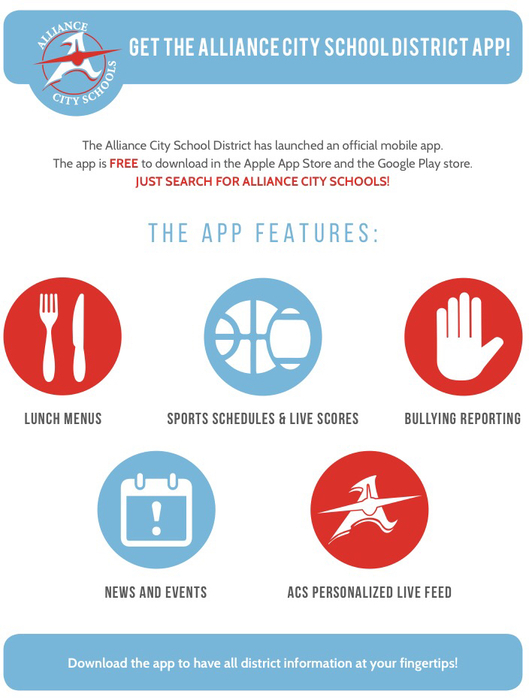 Support Our Sports: B golf vs West Branch @ 4 7/8th golf vs Marlington @ 4 G golf @ Marlington @ 4 G tennis vs Marlington @ 4 JV volleyball vs Canton South @ 5, Varsity @ 6 B soccer @ Louisville @ 7

THE HANGAR, the Alliance Aviator spirit store located in the AHS athletic lobby will be open tomorrow, Tuesday, August 31st from 4:30-6:30pm before the Alliance JV Volleyball match thru the start of the Alliance Varsity Volleyball match be Canton South. The HANGAR is also open by appointment by contacting Lisa Scott at 330-206-7594.

Support Our Sports: Girls golf at South at 4 AMS golf vs Marlington at 4 Varsity tennis vs Orville at 4 7th volleyball vs Minerva at 5 8th volleyball vs Minerva at 6 Varsity soccer vs Firestone at 7

The Alliance City Health Department provides immunizations to the following VFC eligible children: -Children who do not have any form of health insurance -Children who have one of the Medicaid Insurances: CareSource, Buckeye, United Healthcare Community, Molina or Paramount -Children who are Under-Insured (parent must provide insurance documentation of under –insured status) Cost is $20 per immunization; sliding fee scale is available. Shots are free with an eligible Medicaid card (see list above). Parents must bring insurance card and shot record to the appointment. Child must be accompanied by a parent/legal guardian. No child who is VFC eligible will be turned away due to inability to pay. All Immunization clinics are by appointment only. Please call 330-821-7373 X 20. Monday 1pm-3:45pm Tuesday 1pm-3:45pm; late clinics are held the First and Third Tuesdays of each month 2pm-5:30pm Thursday 1pm-3:45pm (at least up through September and possibly October if needed) Friday 8:45am-10-45am

Support Our Sports: Varsity volleyball at Lakeview HS @ 9 JV football at Columbiana Crestview @ 10 Girls varsity soccer at Ellet @ 5 Boys varsity soccer at Ellet @ 7 Good luck. Go Aviators!

Support Our Sports: Good luck to the Aviator football team as they travel to St. Thomas tonight at 7:00. Go Aviators!

Support Our Sports: Girls varsity golf vs Carrollton @ 4 Girls varsity tennis vs Central Christian @ 4 JV boys soccer at St. Thomas at 5 Varsity boys soccer at St. Thomas at 7 Go Aviators!

There will be no Pre-Sale tickets for the away varsity football game at St. Thomas on 8/26 @ 7:00 PM. Ticket Prices at the gate are: Adult $7.00 Student $5.00

Support Our Sports: 7/8th golf against Minerva @ 4 7th volleyball away at Faircrest @ 5 JV volleyball at Washington HS @ 5 8th volleyball at Faircrest MS @ 6 Varsity volleyball at Washington at 6:30

Support Our Sports: Good luck to all athletes competing today. Go Aviators! The 7th/8th grade golf team will be home against West Branch at 4:00. The varsity girls tennis team will travel to Chippewa at 4:00. JV volleyball will be home against St. Thomas at 5:00. Varsity volleyball will be home against St. Thomas at 6:30. Girls varsity soccer will be home against Northwest at 7:00.