ALLIANCE, OHIO – (May 25, 2021) – The Alliance City Schools Board of Education approved Tim Goodman as the varsity football coach and Joe Richardson as the varsity wrestling coach at Alliance High School at a special board meeting held tonight.
Currently the offensive coordinator/offensive line coach for North Canton Hoover High School, Goodman will bring many years of coaching experience with him as he begins his career as a first-time head coach.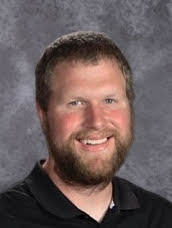 "We're excited to have Tim join the ACS team," said Mike Schott, athletic director. "From the beginning of the interview process, he stood out as someone who would be a great collaborator and creative innovator for our football program. He brings quality experience as a high-caliber player and a very capable coach. I know he will be a great role model for our players both on and off the field, showing them how to not only be successful student-athletes, but also successful people."
Goodman had a successful high school career as a two-year varsity letter winner and team captain. He continued his athletic and academic careers at Walsh University. During his collegiate years, he was a four-year starter and earned first and second team All Mid States Association honors.
Goodman completed his masters degree at Western Governors University. Along with the coaching position, he will also accept a teaching position at Alliance High School.
"Even more important than his role as a varsity coach will be Tim's role as a teacher of life lessons," said Superintendent Rob Gress. "He will help us tremendously in developing student athletes who are caring citizens and leaders in our community."
A native of Cuyahoga Falls, Richardson has served as an assistant wrestling and football coach with AHS since 2016 when he joined the district as the strength and conditioning coach. A successful athlete in high school and college with more than a hundred match wins, Richardson will bring a wealth of experience and passion to the wrestling program as he begins his career as a first-time head coach. Following the departure of Craig Shaw from the program, it seemed a natural fit for Richardson to take over the wrestling program as the varsity coach.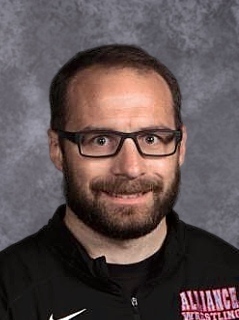 "I am thrilled that Joe Richardson is stepping into his role as our new head wrestling coach," said Kristy Woodford, AHS principal. "From working with him the last several years, I know that he fits the culture of the high school. Our students know him and respect him. I think they will work hard on and off the mat for him to be the best that they can be."
Richardson received his bachelor's degree from Heidelberg University and his masters from Walsh University. He will continue to serve as the high school's strength and conditioning coach. Prior to joining the district in 2016, Richardson coached at Cuyahoga Falls and Akron Garfield.
"Joe has proven himself to be an asset to ACS as a courageous risk taker and exceptional communicator," Schott said. "We're delighted to have him now as the coach of our wrestling program. He brings years of wrestling knowledge and experience along with a hard working attitude."
The district administration was pleased with the number of strong internal and external applicants that applied for both head coaching positions. These were not easy decisions, but the administration believes Goodman and Richardson will help lead the students to success on the field as well as continue preparing them for life, college and careers.
For more information about the Alliance City School District, visit www.alliancecityschools.org.