ALLIANCE, OHIO – (May 1, 2023) – Alliance City Schools (ACS) is proud to announce three educators were honored during the Stark County education celebration held on Tuesday, April 25 hosted by the Stark County Education Service Center (SCESC).
\r\n
The education celebration is a yearly event designed to honor educators throughout the county. Each year districts celebrate their Teacher of the Year and Rookie of the Year and one individual is recognized with a Lifetime Education award.
\r\n
This year Elayne Dunlap, a retired teacher from ACS and current school board member, was recognized with the 2023 Lifetime Educator award.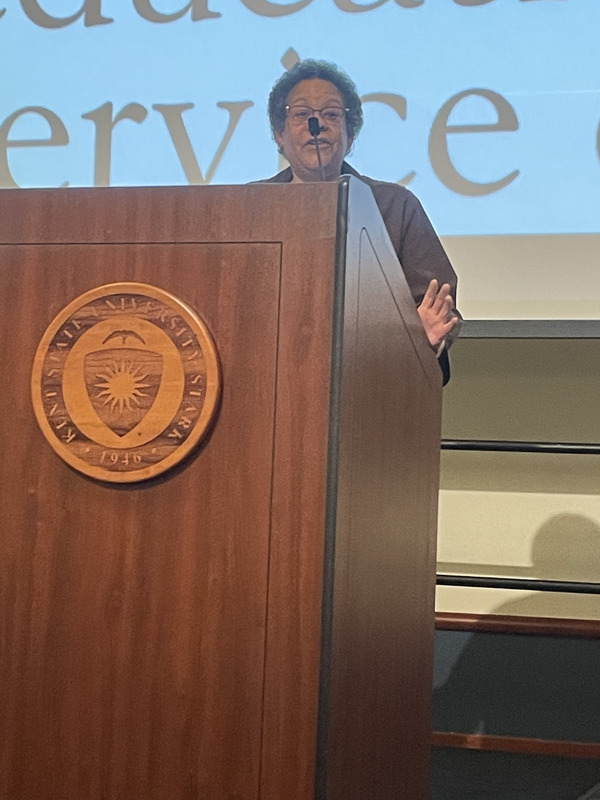 \r\n
Dunlap served as an educator at ACS for more than 30 years. She began as a teacher and ended her career at the administrative office as the Special Education Assessment Manager then the District Intervention Coordinator. Following her retirement, she joined the Alliance Board of Education and is currently serving her second term.
\r\n
"Elayne has been a steadfast role model for me and numerous other educators in Alliance and throughout Stark County," said Superintendent Rob Gress. "Throughout her career she has proven that leadership is about influence, not about titles. In her role as a teacher, she has influenced countless students and adults in a very positive way."
\r\n
Dunlap has served on a number of foundations, committees and non-profit organizations over the years, all with the desire to serve others and make a difference.
\r\n
During the celebration, each district recognizes their Teacher of the Year. This is a teacher who has made a positive impact and goes above and beyond the normal call of duty. ACS was proud to recognize Bianca Burwell as the 2023 Teacher of the Year. Burwell is an art teacher at Alliance Middle School and current head of the ACS art department.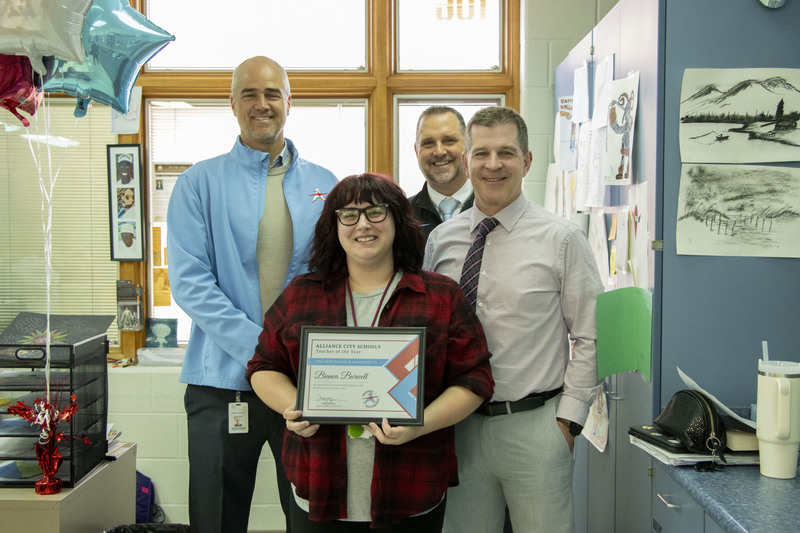 \r\n
"Bianca has had a tremendous impact on Alliance Middle School and the district as the head of the art department," said Shawn Jackson, Director of Secondary Education. "As the art teacher, she has built
\r\n
strong relationships with her students and colleagues. She is caring and strives to go above and beyond to help make Alliance Middle School a better place. We are truly lucky to have her as part of the Aviator Team."
\r\n
Each school also has the honor of recognizing a Rookie of the Year. This is an individual who has been a teacher in their district for three years or less and has already shown themselves to be an excellent educator having a positive impact. The 2023 ACS Rookie of the Year is Alexis Stallman. She is in her first year as an intervention specialist at Alliance Elementary School.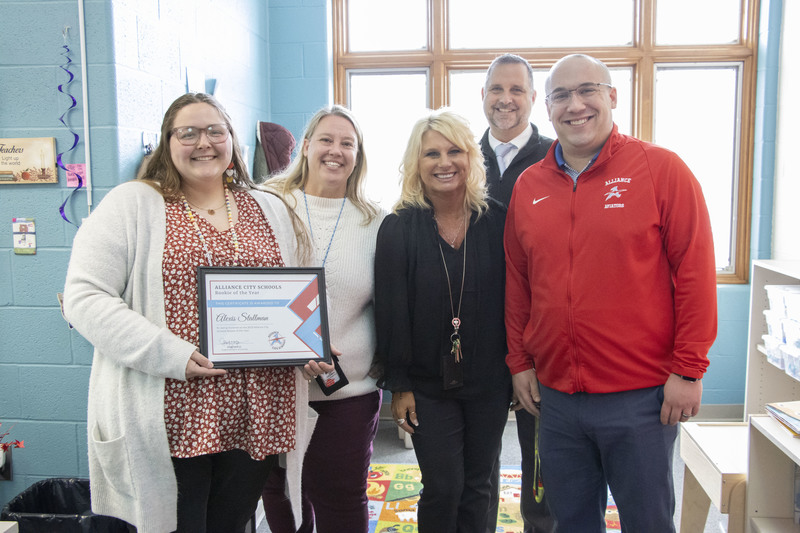 \r\n
"Alexis is always willing to try different strategies with her students to help them be successful," said Amy Cramer, Director of Special Education. "She provides her students with structured and fun learning to keep them engaged. She sees the positives of a situation and brings joy with her wherever she goes."
\r\n
Alliance City Schools is grateful to have the opportunity to recognize these three educators as well as all other county educators recognized during the Education Celebration.
\r\n
For more information about the Alliance City School District, visit www.alliancecityschools.org.