Alliance City Schools received a donation of 127 brand new pairs of shoes from the organization Tayjon's Promise.
Tayjon Cleveland was a little boy who hated wearing shoes. At two years old, Tayjon passed away from Sudden Unexpected Death in Childhood (SUDC). Tayjon would have been seven years old on Jan. 22.
Artavia Cleveland, Tayjon's mother, wanted to do something special to honor her son's memory and thought what better way than to collect and donate the one thing he hated the most - shoes. A couple times a year, the Cleveland family gathers as many shoes as possible and donates them. The past couple of years, they have donated them to Canton City Schools. This year, Cleveland chose to donate them to Alliance City Schools after seeing a number of people comment that students in Alliance were in need of new shoes.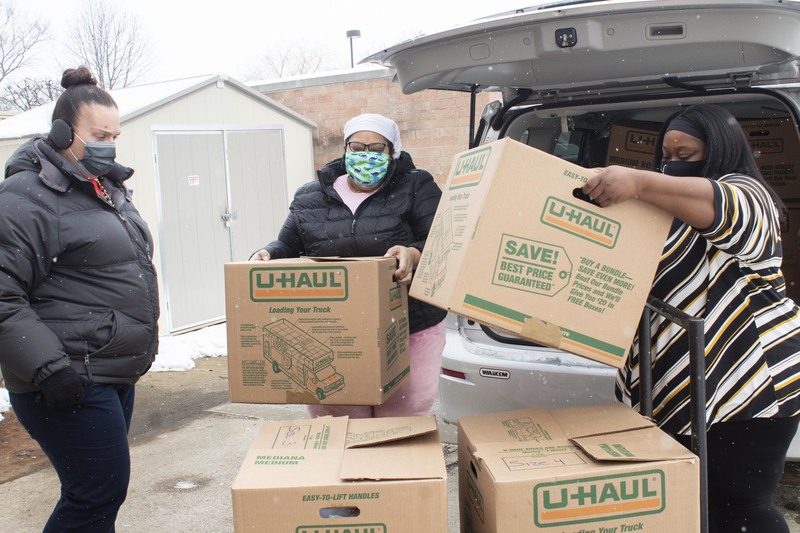 Cleveland and her children stopped by Alliance Elementary School (AES) recently to drop off the eight boxes of shoes they collected. The shoes will be distributed to students who are in need of a new pair at AES and Alliance Intermediate School (AIS).
"We are extremely grateful for this generous donation. Our Alliance students will wear the shoes with pride in honor of Tayjon's memory," said Michelle Balderson, director of elementary education at ACS.
If you are interested to find out more about Tayjon's Promise and the Cleveland family, please visit the Tayjon's Promise Facebook page, https://www.facebook.com/tayjonspromise/.
SUDC is rare and occurs in approximately one in every 100,000 children. It is estimated that 400 children each year in the United States are lost to SUDC. For more information about SUDC, visit https://sudc.org/.