On Wednesday, Alliance High School (AHS) hosted a ribbon cutting ceremony for the new turf baseball field. Alliance is one of the only public schools in the county to have an all turf baseball field.
\r\n
"I was filled with Aviator Pride today when we cut the ribbon on one of Stark County's only high school full-turf fields," said Superintendent Rob Gress. "Our great students deserve great facilities."
\r\n
The ribbon cutting was held before the varsity game against Heartland Christian, which the Aviators won with a score of 4-0.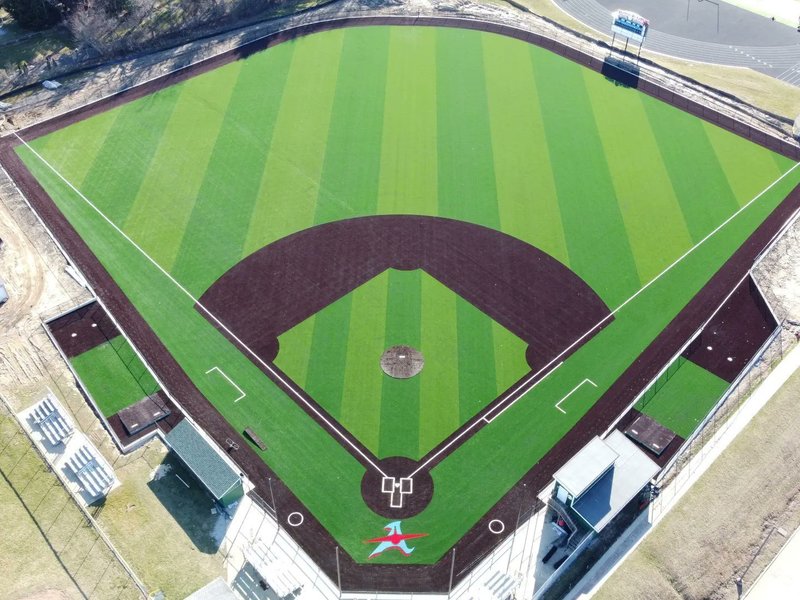 \r\n
Two AHS students joined members of the Alliance Board of Education and administrators to celebrate the completion of the field. Tre'Sean Williams, a senior baseball player, cut the ribbon along with senior Alex Hinojosa. Both students had a direct hand in helping with the construction of the field.
\r\n
SCG Fields, hired six seniors, including Williams and Hinojosa, from the AHS construction trades program in December to help with the field updates. These students worked alongside the SCG workers to bring the new field to life.
\r\n
The updates to the baseball field were paid for with ESSER funds the district received.