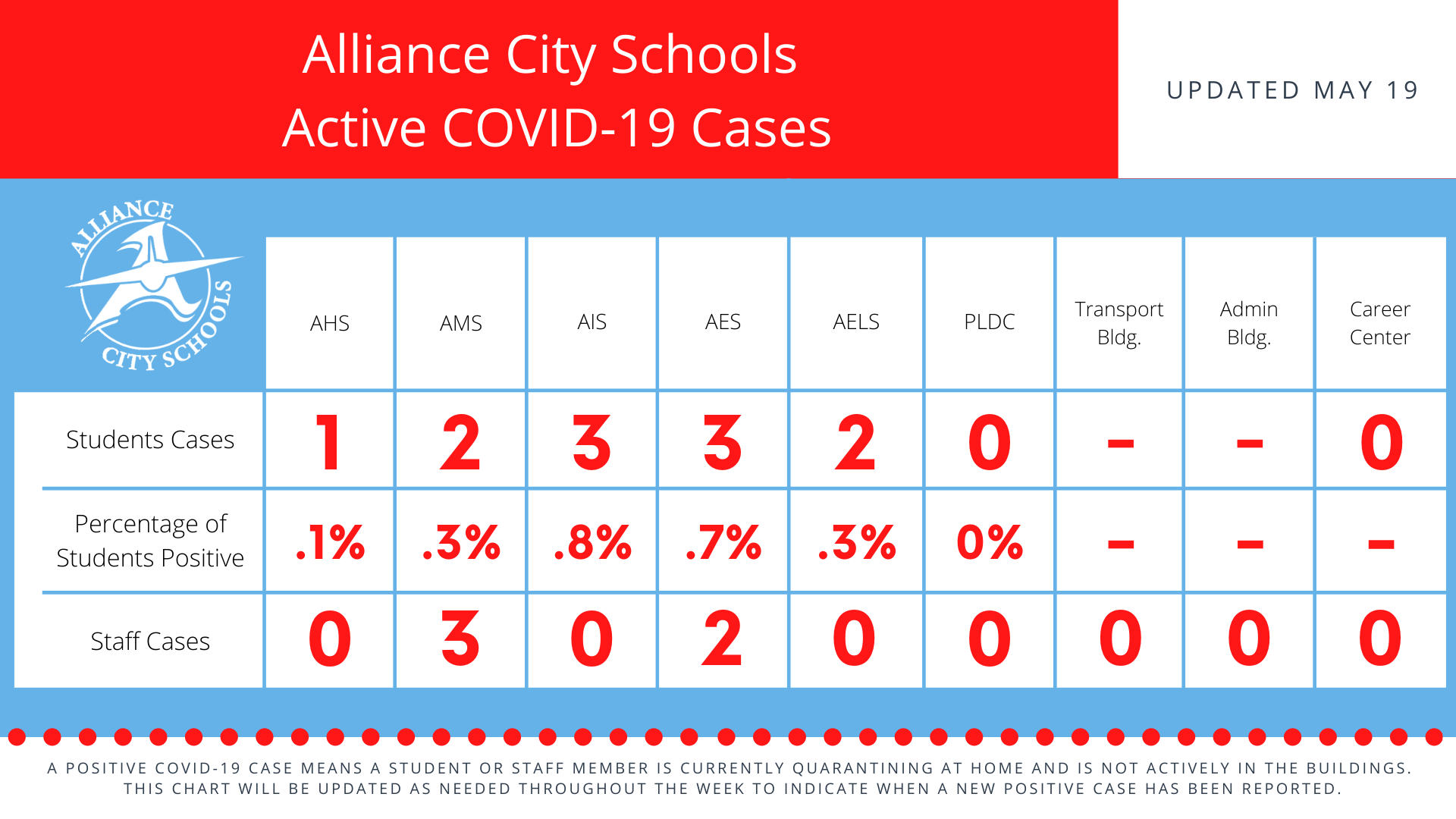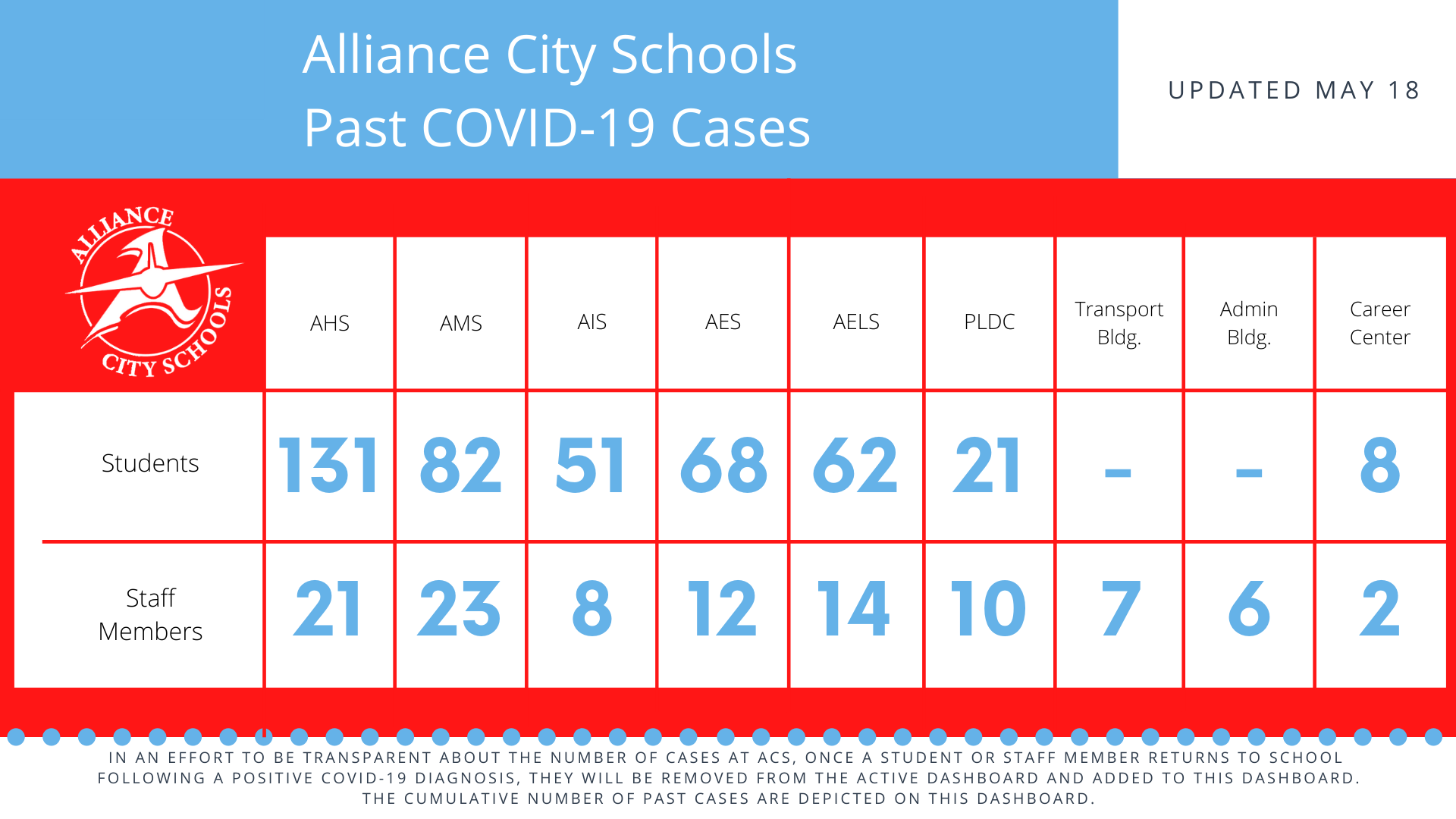 Alliance City Schools will be using this website to alert families and community members of the number of positive cases currently in the district. This is being done in accordance with orders put out by the Governor.
How do I report if my child has tested positive?
If your child has received a positive COVID-19 test, please call your building's attendance line/secretary to alert them within 24 hours. Verification of the positive test may be requested. If that is the case, a clinical form or test result must be presented to your child's school.
The numbers to call are:
| | |
| --- | --- |
| Alliance High School | 330-821-0101 |
| Alliance Middle School | 330-829-2254 |
| Alliance Intermediate School | 330-829-2269 |
| Alliance Elementary School | 330-829-2260 |
| Alliance Early Learning School | 330-829-2266 |
| Parkway Learning & Development Center | 330-829-2284 |
Will schools be shut down if there is a positive case?
No, if there is a positive case, Alliance City Schools will follow the necessary protocols to clean and sanitize the areas where the person who tested positive had been. If there is ever a need to close a building, the decision will be made under the guidance of the Alliance Health Department.
If you have questions at any time, please reach out to your child's principal or the administration building at 330-821-2100.