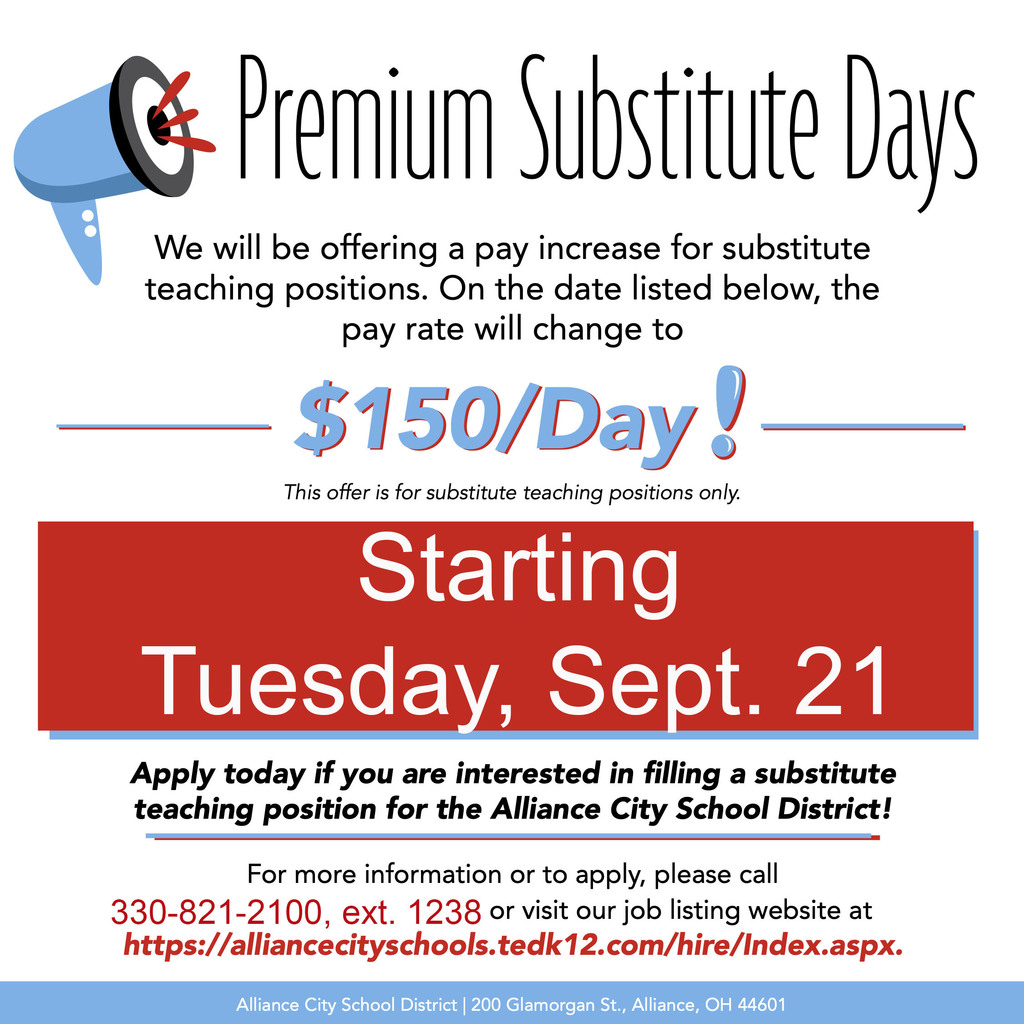 Stop by Buffalo Wild Wings tomorrow to support the AHS Cheerleaders! #RepthatA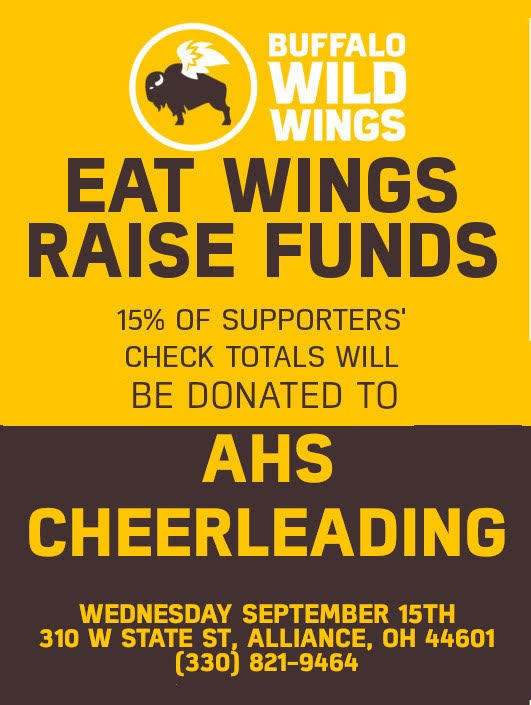 The HANGAR will be open today from 4:30-6:30 pm! #RepthatA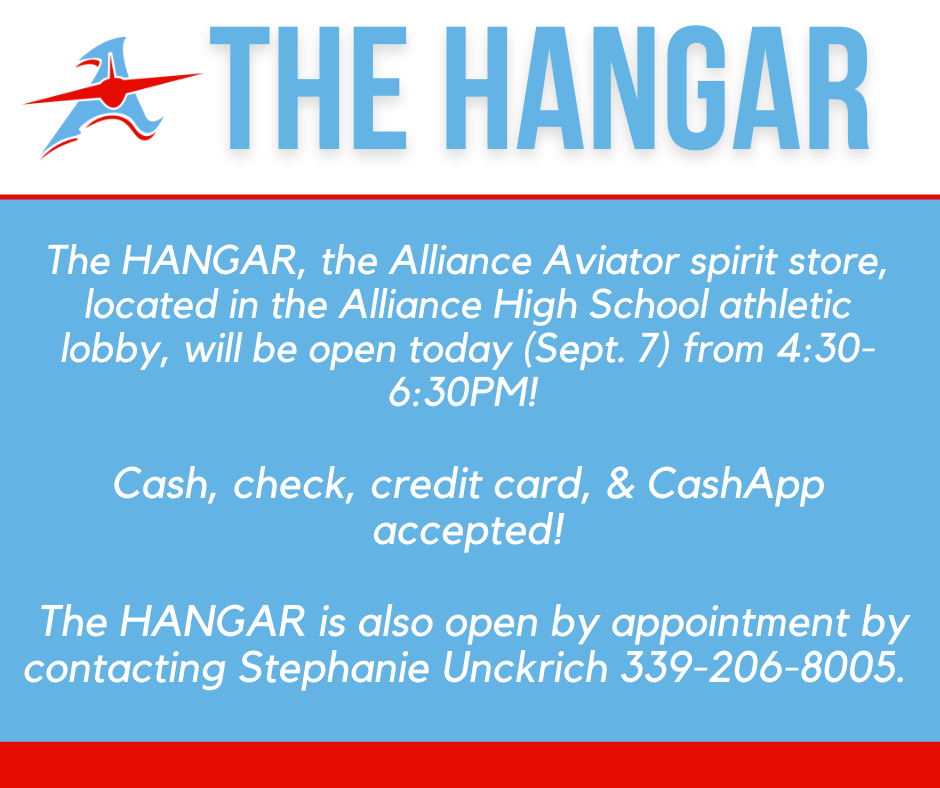 The AHS Cheerleaders are having a fundraiser at Buffalo Wild Wings on Wednesday, Sept. 15! #RepthatA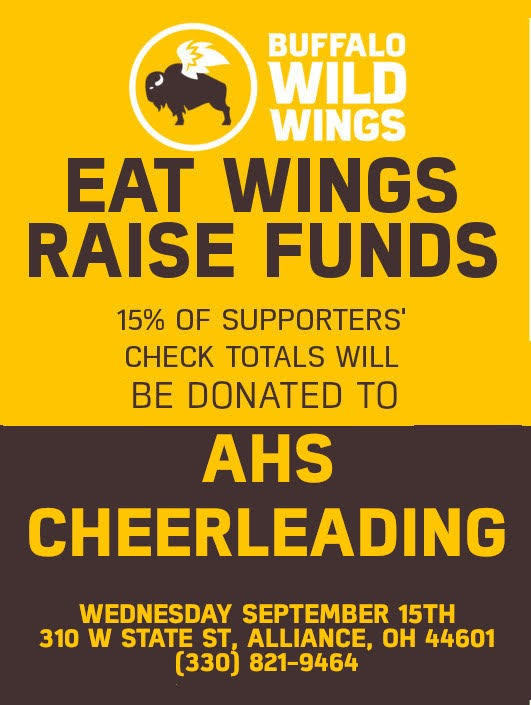 "I learned the value of hard work by working hard." ~ Margaret Mead #RepthatA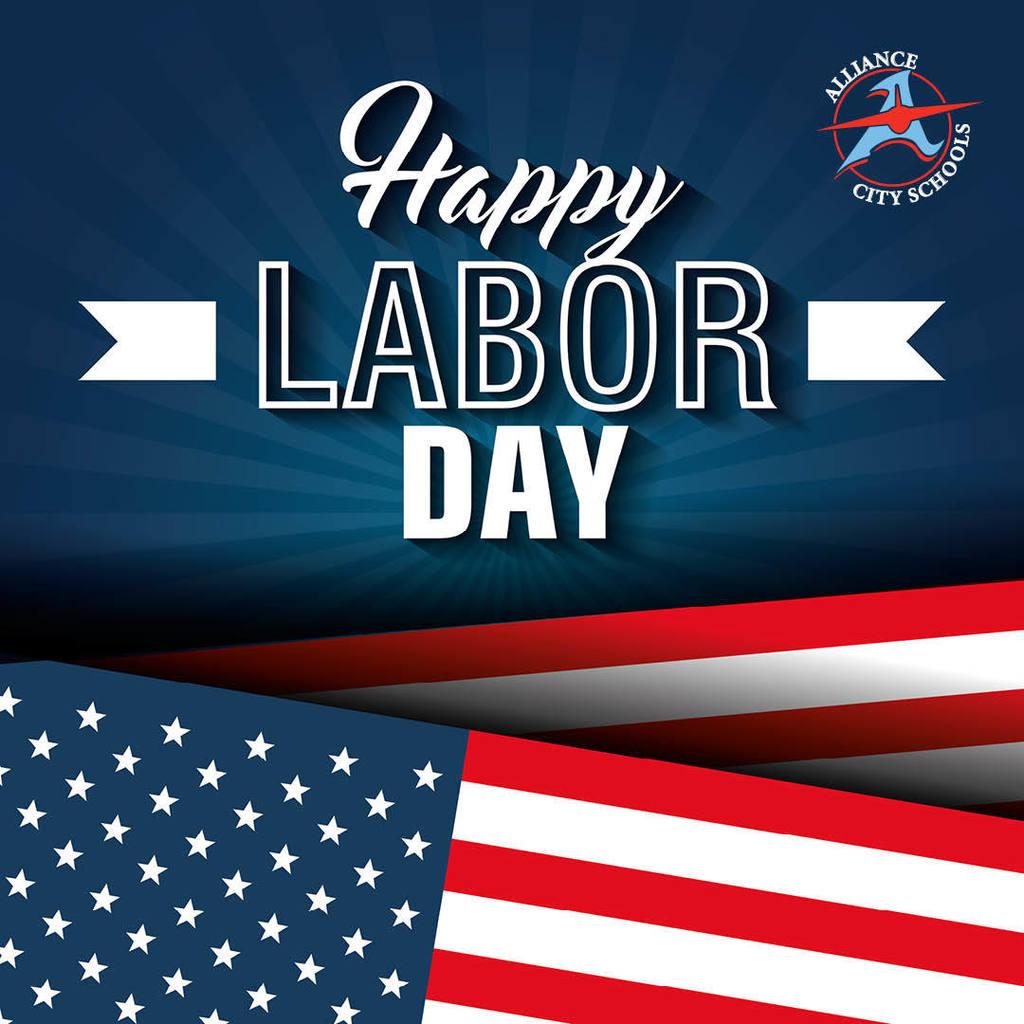 Did you know ParentSquare is Alliance City Schools main form of communication with Aviator Families? Be sure to download the ParentSquare app so you don't miss an important notification or message! #RepthatA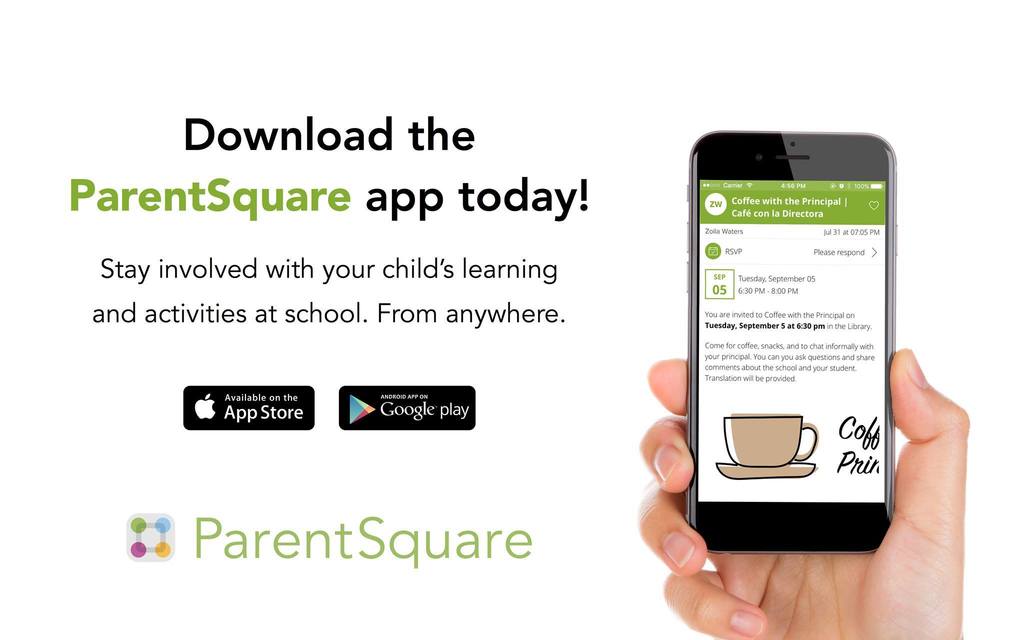 There will be no school tomorrow (Sept. 3) for a teacher work day and Monday, Sept. 6 in observance of Labor Day! Stay safe and enjoy the long weekend, Aviators!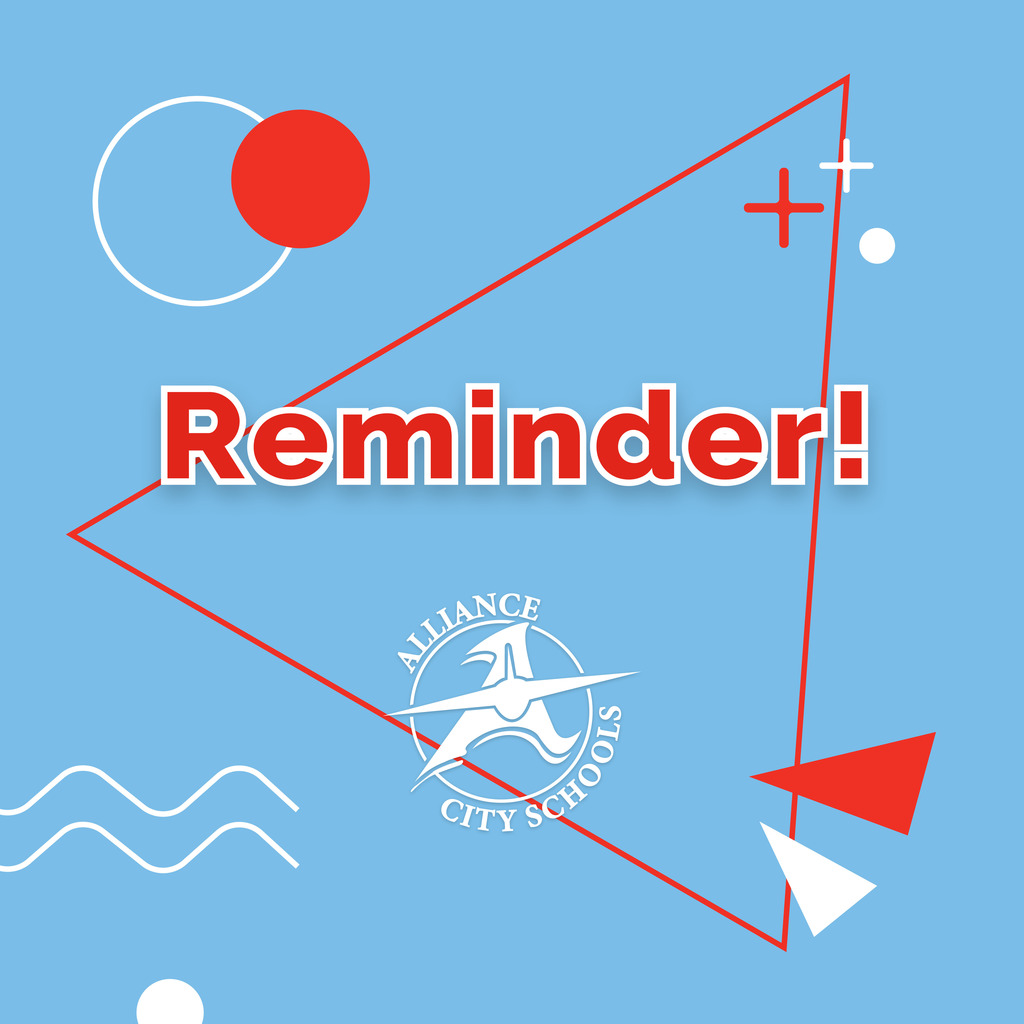 The AHS Cheerleaders are having a fundraiser on Thursday at Texas Roadhouse from 3-10 pm! Stop by to support them! #RepthatA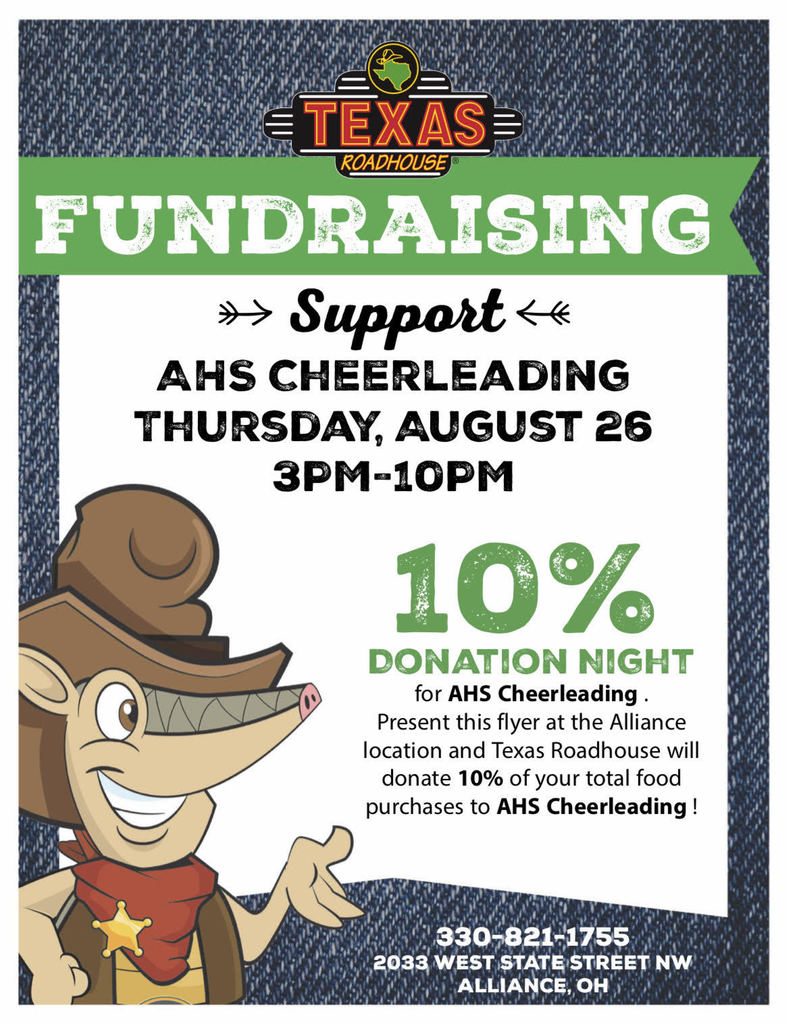 The AHS Band Preview Concert is tonight! It will be at 6 pm rain or shine. The plan is for it to take place at Len Dawson. If it starts to storm, it will be moved into the auditorium. Check out the AHS Band social media at 5 pm to see where the concert will be held. #RepthatA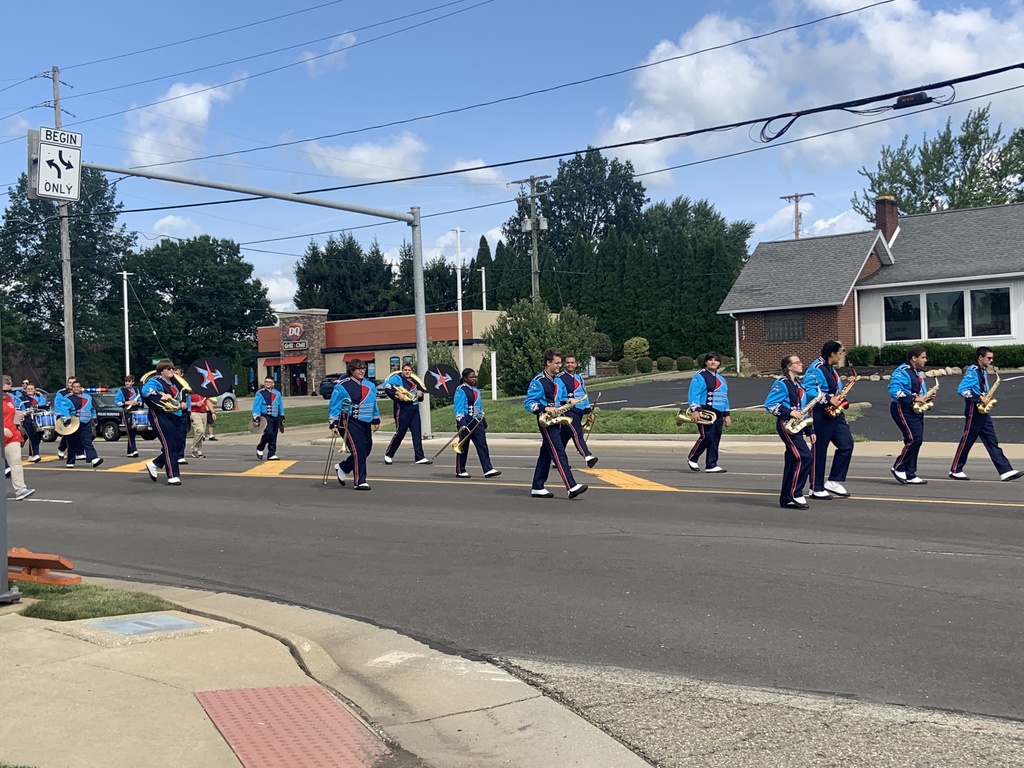 Tomorrow (Aug. 13) is the last day for Summer Meal Program.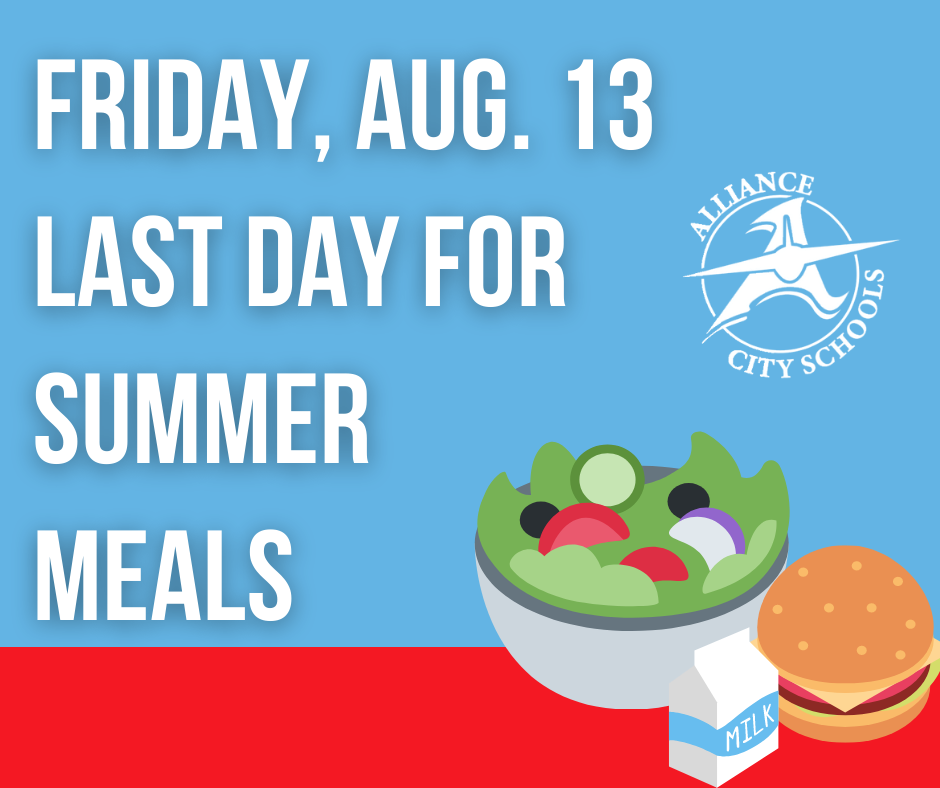 Open Houses for all schools are next week! Make sure to stop by to meet your child's teacher and learn about the school your child is attending!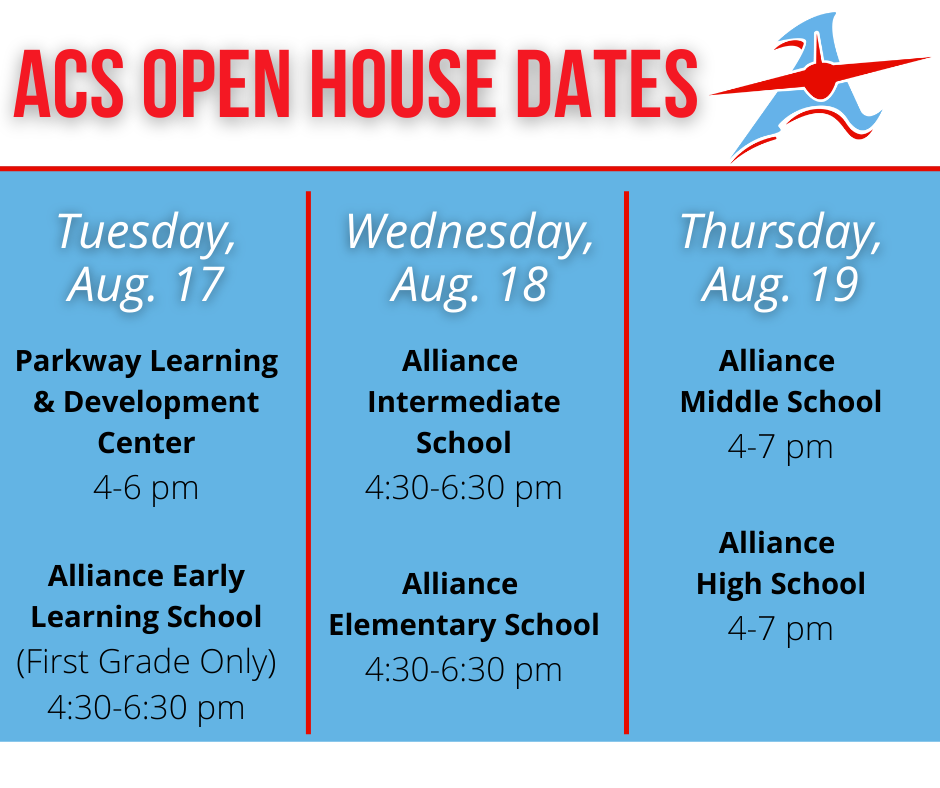 Support the AHS Cheerleaders today by eating at Chipotle from 5-9 pm! #RepthatA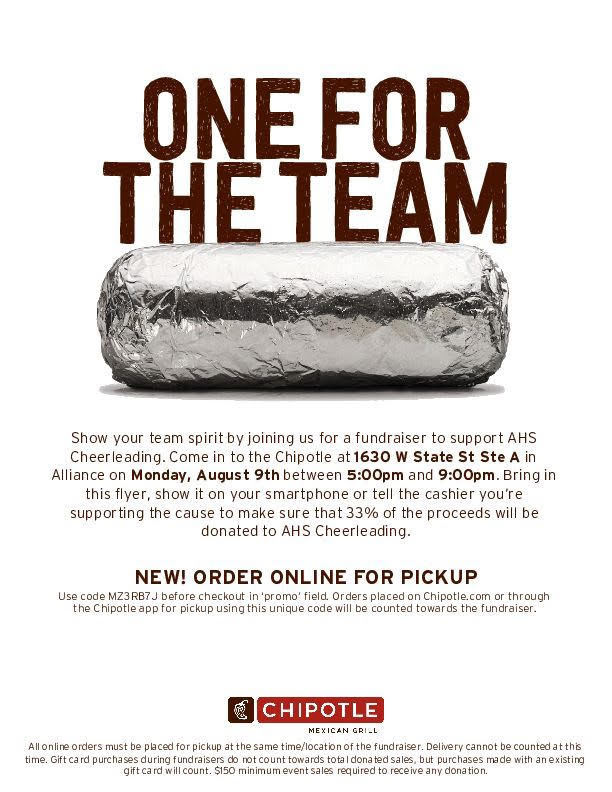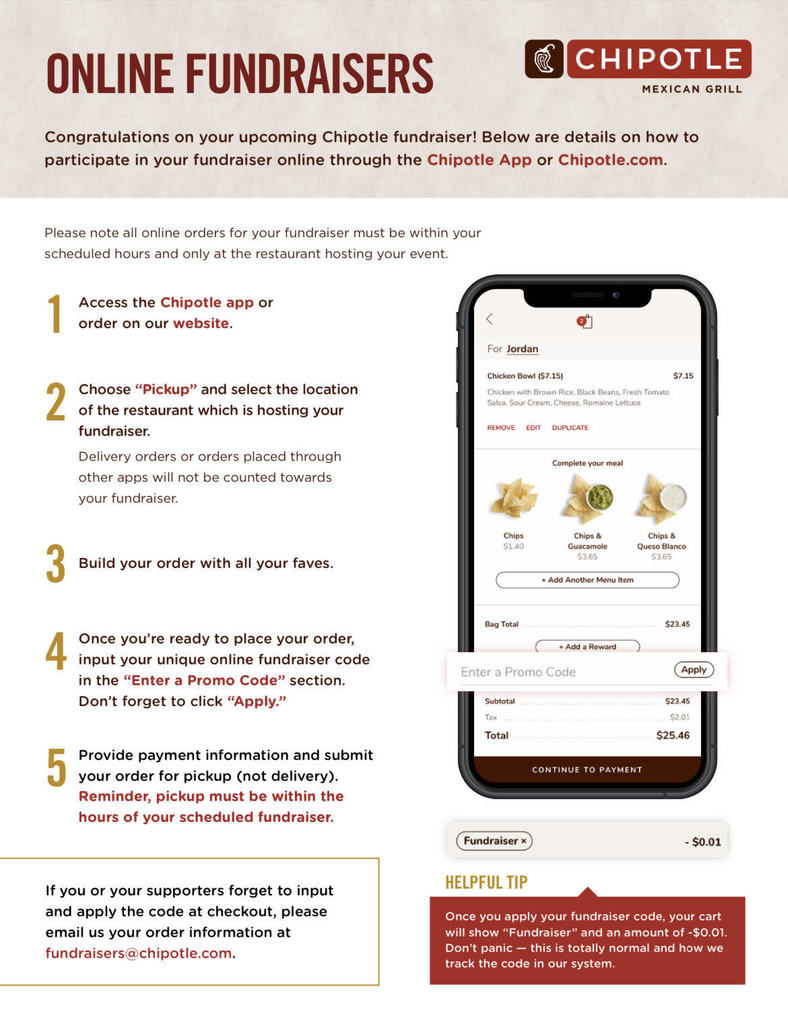 Just like last school year, ParentSquare will be Alliance City Schools primary form of communication with all Aviator families! If you have a child that attends ACS, make sure you download the ParentSquare app in order to receive information and important messages about your child's education. #RepthatA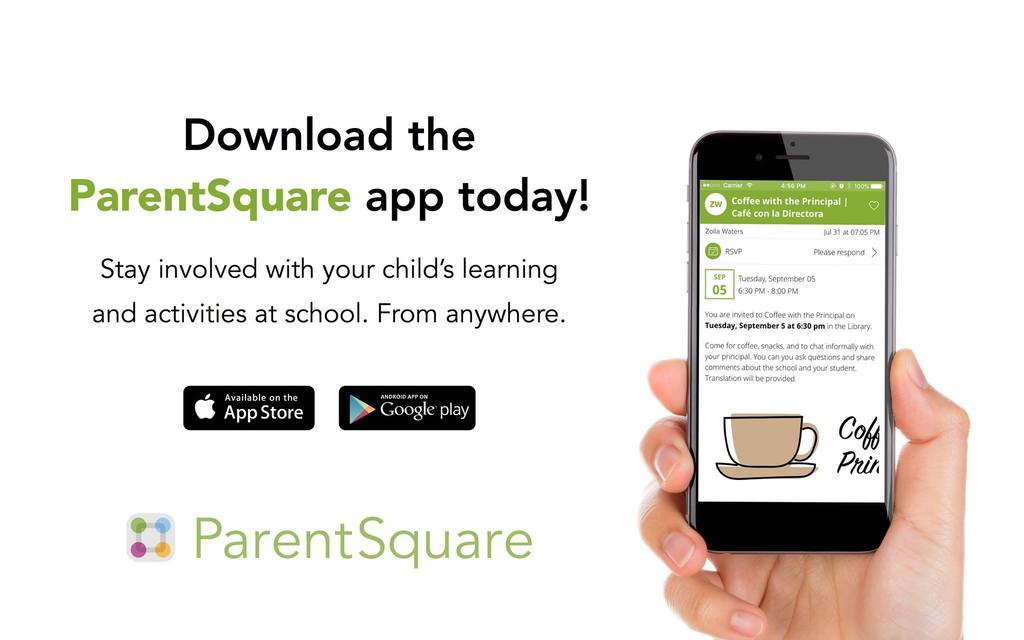 School is just a couple weeks away! See below to know when your child starts school this year! #RepthatA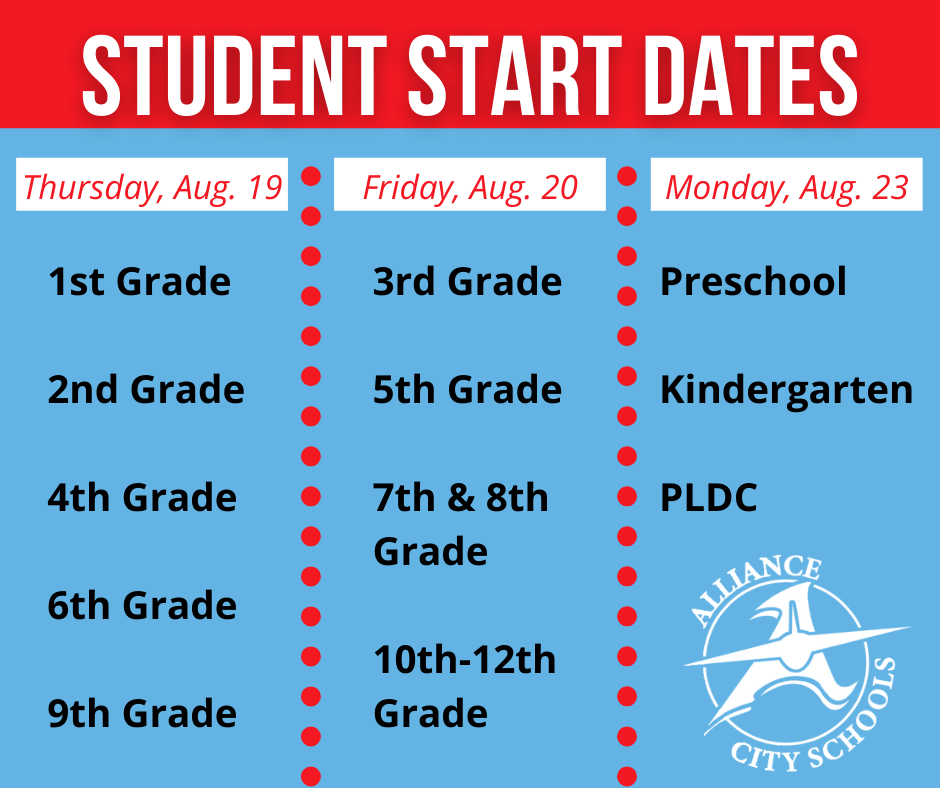 Thursday, Aug. 5 will be the last day for summer meals to be served at the following buildings: AES, AELS & AMS Summer meals will continue to be served through Friday, Aug. 13 at the following locations: AIS, AHS, Memorial Skate Park & Maple Beach Park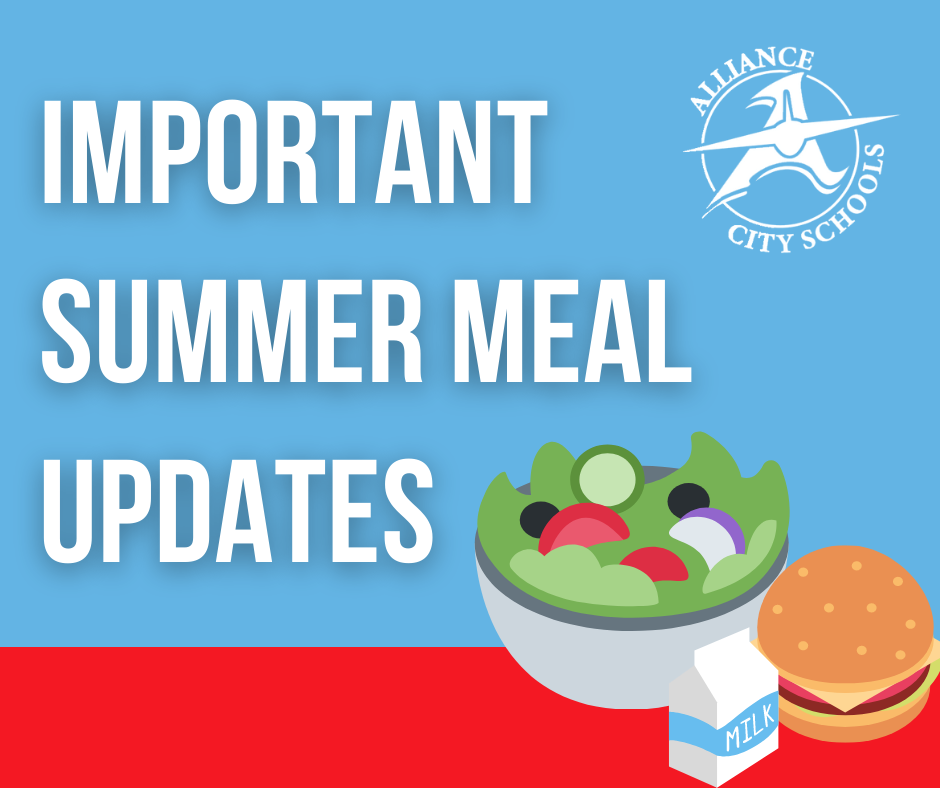 Stop by Buffalo Wild Wings today to support the Aviator Sports Boosters! #RepthatA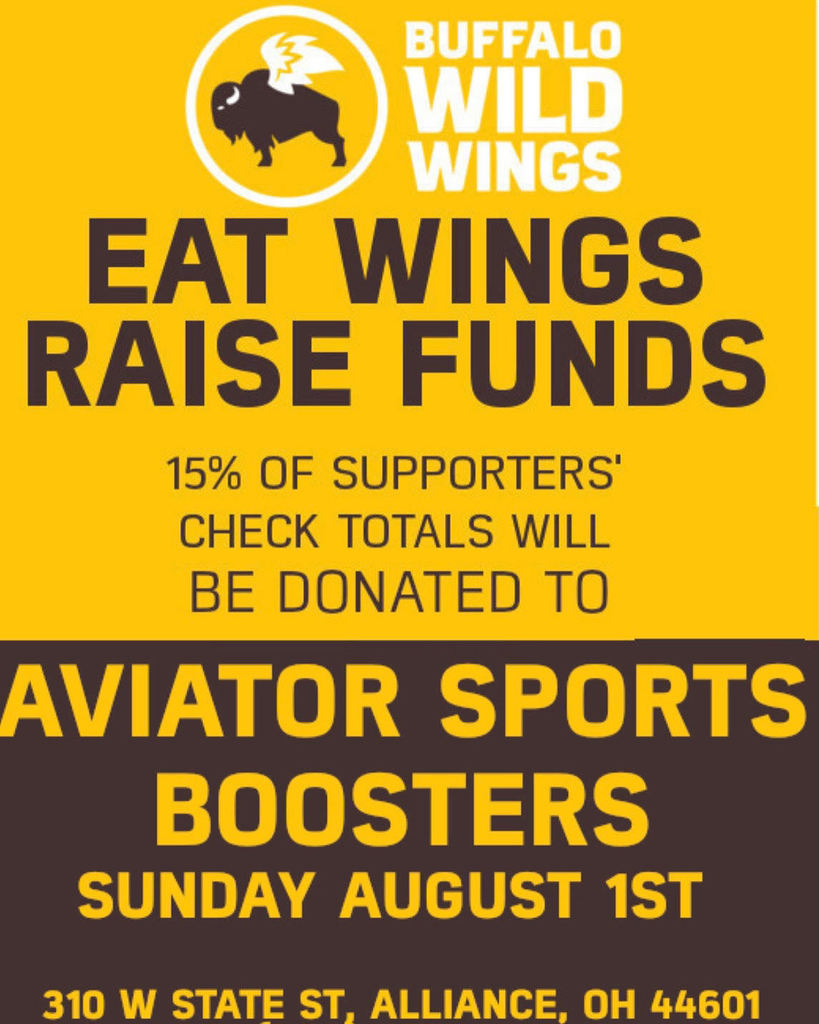 Support the AHS Cheerleaders on Aug. 9. by eating at Chipotle from 5-9 pm! #RepthatA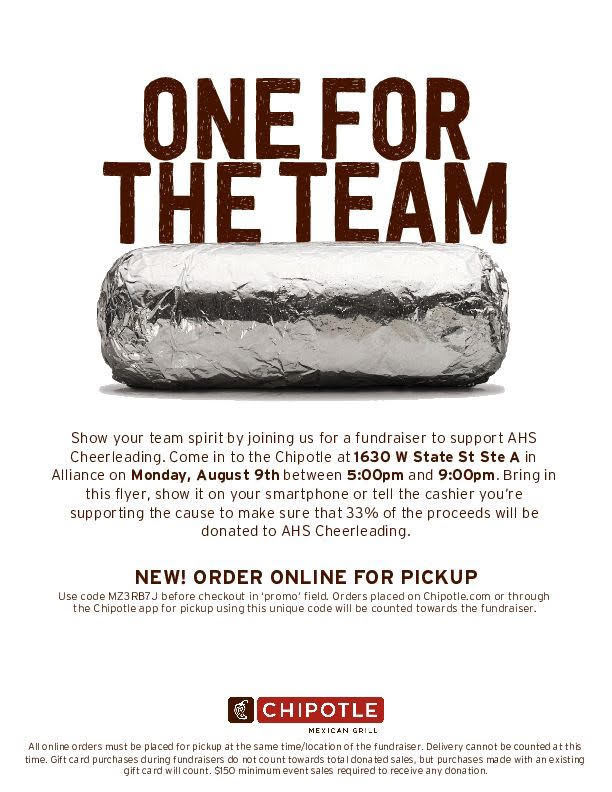 Don't forget to stop by Buffalo Wild Wings on Sunday for the ASB kick-off event and fundraiser! #RepthatA

Parents, Be on the look out for an email on Friday about completing all forms in Final Forms. The forms must be fully completed as soon as possible! #RepthatA
https://alliance-oh.finalforms.com/