There is a last minute team opening for tomorrow's golf tournament. If you're interested in participating please email Jeff Graffice ASAP -
grafficeje@alliancecityschools.org
.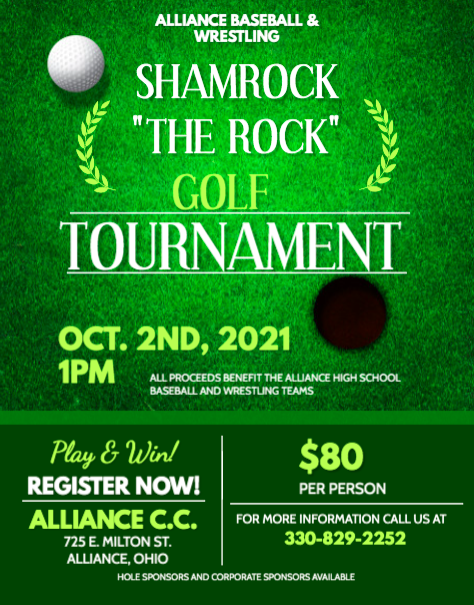 JV Volleyball at Canton South tomorrow is back on at 5pm, Varsity will follow.

Volleyball tomorrow at Canton South... JV is cancelled. Varsity will play at 6pm.

Miss Lindsey will be leaving AHS soon for a different job. If you would like to send her a farewell message please send it to
yeagersa@allianecityschools.org
by October 5th and we will give them all to her on her last day. Thanks!

An 8th grade football game has been added for 4:30pm on 10/20 at Crestwood.

The girls soccer games on 10/13 vs. Marlington have been moved to Len Dawson field instead of Rockhill Soccer Field.

The MS football games vs. West Branch on Wednesday, 10/13 have been moved to Tuesday, 10/12. Same times and still at AHS.

Monday's (9/27) girls soccer match at Massillon will start at 5:30pm instead of 5pm.

Update: Boys Soccer tonight is at Canton McKinley's Don Scott field at 7pm!

9/29 Girls Soccer at Salem - time update: JV will start at 5:45pm, Varsity starts at 7pm.

Tomorrow is the last day to donate for the Drive to Victory! Donations will be accepted today until 3 pm and tomorrow from 7 am until noon. Help support the community with your donations and help ACS defeat Carrollton to win the $250 prize! #RepthatA #GoAviators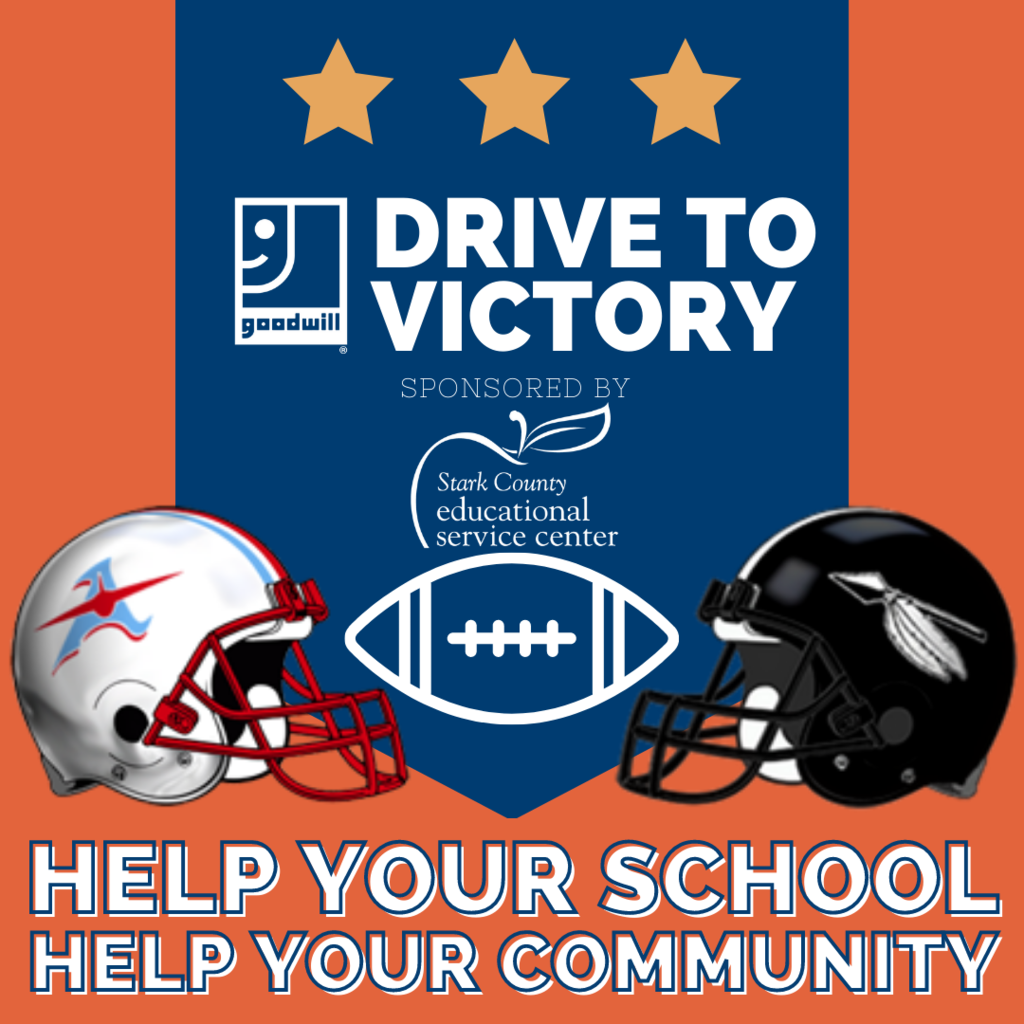 Tonight's JV soccer game is cancelled.

Today's tennis match at Canton McKinley has been cancelled.

The JV Girls Soccer game on 9/25 is cancelled. Varsity only will play at 7pm vs. Southeast. Reminder that this game will be played at Len Dawson Field at AHS.

The back ticket window/gate at UMU will be open tonight (approx 6pm-end of the 1st quarter) Student Tickets at school = $4 All tickets at the gate = $7 Get there early! If you want to buy punch card passes to avoid the ticket line call the athletic office at 330-821-3972!

The JV/Varsity Volleyball match vs. West Branch originally scheduled for 8/31 has been rescheduled to 9/29. It will still be at AHS at 5pm/6pm.

Girls Tennis tonight vs. Triway has been moved to Monday, 9/20.

Reminder: 7th grade football tonight is at 4:30pm!

JV football will now go to New Middletown Springfield instead of United on 9/11. Game will start at 10am.

The HANGAR will be open today from 4:30-6:30 pm! #RepthatA