Monday's (9/27) girls soccer match at Massillon will start at 5:30pm instead of 5pm.

Update: Boys Soccer tonight is at Canton McKinley's Don Scott field at 7pm!

9/29 Girls Soccer at Salem - time update: JV will start at 5:45pm, Varsity starts at 7pm.

Tomorrow is the last day to donate for the Drive to Victory! Donations will be accepted today until 3 pm and tomorrow from 7 am until noon. Help support the community with your donations and help ACS defeat Carrollton to win the $250 prize! #RepthatA #GoAviators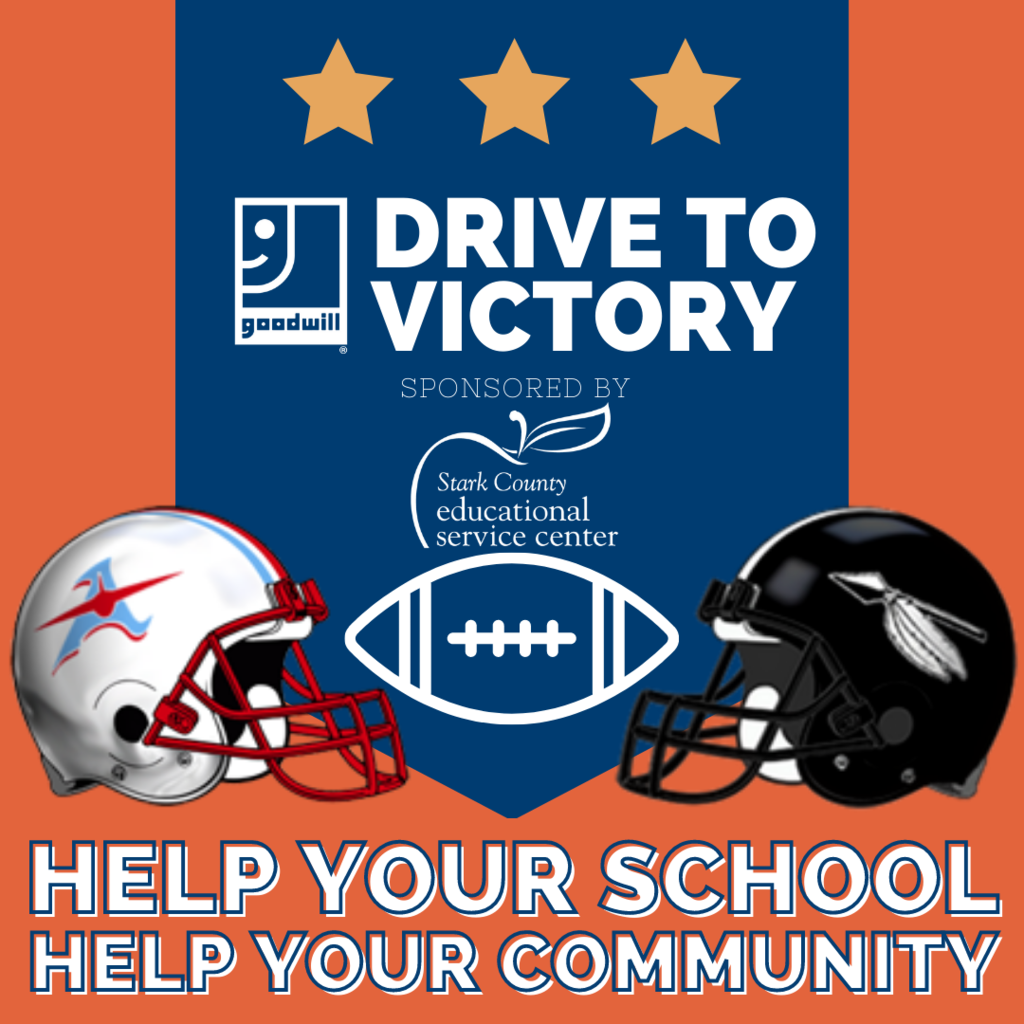 Tonight's JV soccer game is cancelled.

Today's tennis match at Canton McKinley has been cancelled.

The JV Girls Soccer game on 9/25 is cancelled. Varsity only will play at 7pm vs. Southeast. Reminder that this game will be played at Len Dawson Field at AHS.

The back ticket window/gate at UMU will be open tonight (approx 6pm-end of the 1st quarter) Student Tickets at school = $4 All tickets at the gate = $7 Get there early! If you want to buy punch card passes to avoid the ticket line call the athletic office at 330-821-3972!

The JV/Varsity Volleyball match vs. West Branch originally scheduled for 8/31 has been rescheduled to 9/29. It will still be at AHS at 5pm/6pm.

Girls Tennis tonight vs. Triway has been moved to Monday, 9/20.

Reminder: 7th grade football tonight is at 4:30pm!

JV football will now go to New Middletown Springfield instead of United on 9/11. Game will start at 10am.

The HANGAR will be open today from 4:30-6:30 pm! #RepthatA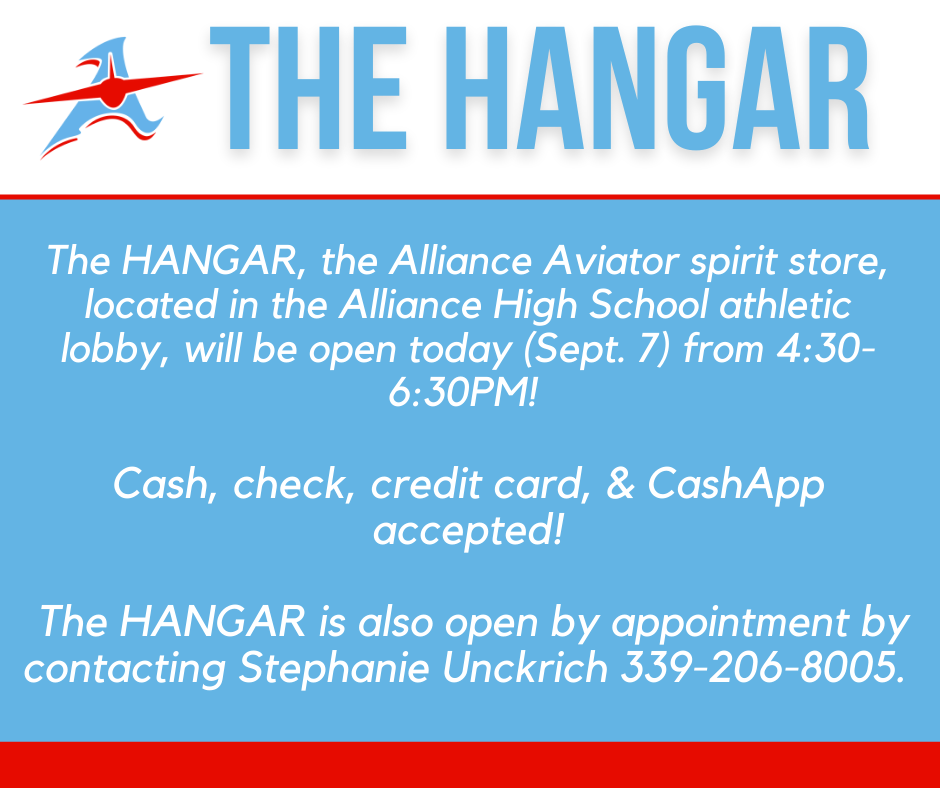 There will be a swimming info meeting on 9/9 at 6pm in Room A for anyone interested in being on the team this year. Parents/guardians are welcome to attend.

Girls Soccer tonight, 9/1 and 9/8 will be played at Len Dawson Field.

On 9/22 Girls Tennis will now play at Canton McKinley instead of at Canfield.

A 7th grade football game has been added - 9/9 at 4:30pm vs. Chagrin Falls. The game is home and will be played at Len Dawson field. Reminder: the 8th grade team only will be going to Marlington on 9/8 for a 6pm game.

JV/Varsity Volleyball vs. West Branch on 8/31 is cancelled.  A makeup is TBD.

Varsity football game at Bedford on Friday, Sept 3 at 7pm.
https://bhsathletics.org/event-tickets
Adults $6 Students $4 Senior Citizens age 60 and up NO CHARGE - ticket requested but not required with valid ID. NO BAGS (BACKPACKS) ARE PERMITTED.

The MS football games vs. Canfield have been moved to 8/31 - times and location are still the same.