Welcome to Parkway Learning & Development Center!
Dear Families,
Welcome to the 2022-2023 school year at Parkway Learning & Development Center. I am very excited to participate in the growth of all students, academically and socially. We are a non-traditional school for students ranging in grades Kindergarten through 12 within the Alliance City School district. We are committed to academic, social and behavioral growth. Our primary instructional practice is to promote 21st century skills and build capacity to return to traditional classrooms within the school district. It is our daily goal to facilitate learning that is contextual, creative and shared. Students will learn by using various instructional strategies, including technology, while educators monitor and analyze progress.
As a willing participant in this program, students have the potential to grow in their vision of schooling and enrich decision making skills in order to be productive students in our district. In addition to focused reading and math instruction, all academy students will have instruction on understanding different points of view, developing and settling into responsibilities and routines, creating study habits, gaining a sense of agency in learning, and forming friendships that will last throughout their school age years. Jointly, we will work to teach students to be active learners of the world around them while developing higher functioning behavioral skills. Effective learning can only take place when everyone is aware of the policies and procedures that guide Alliance City School's vision, mission, core values, and Aviator Profile.
I solicit your involvement in your child's time at our academies. We value your input and support. We believe you are essential to all students receiving the best education possible. Please consider helping to make us one family, deeply rooted in all aspects of our students' formative years. On behalf of our staff, we look forward to collaborating with you for a successful school year.
Yours in education,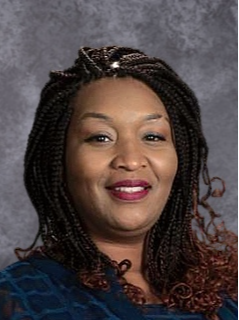 Portia A. Johnson, PLDC Principal