Happy Thanksgiving!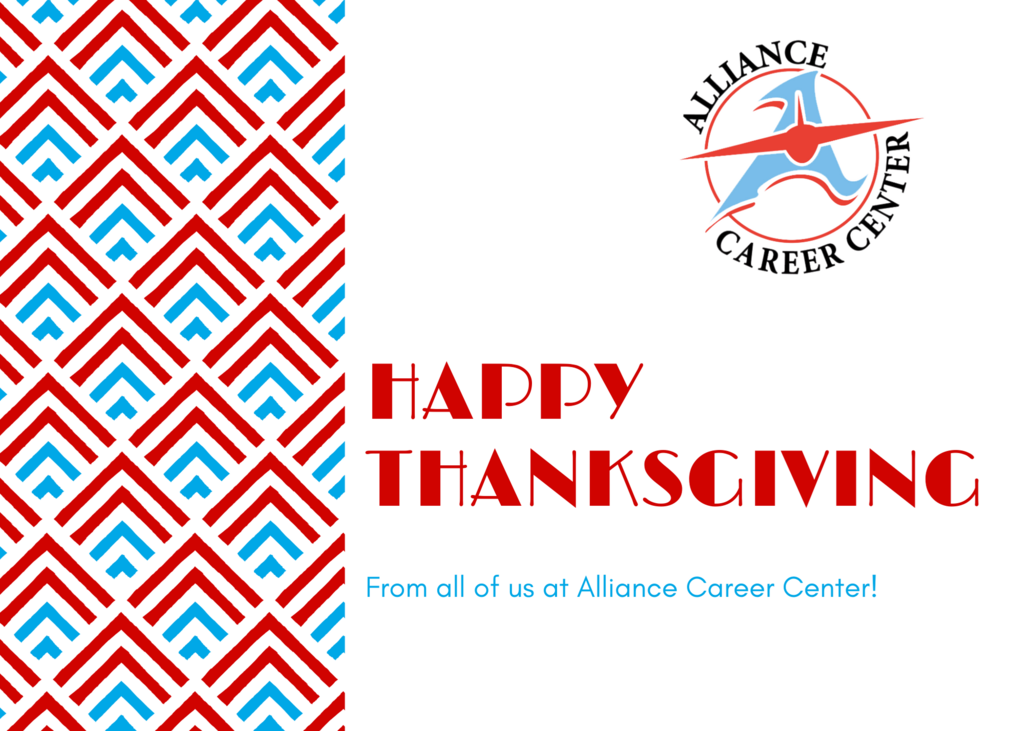 The ACC Cosmetology class attended the Alliance Alternative Academies' Thanksgiving celebration to provide haircuts and manicures to the students and their families! We love partnering with all the ACS schools!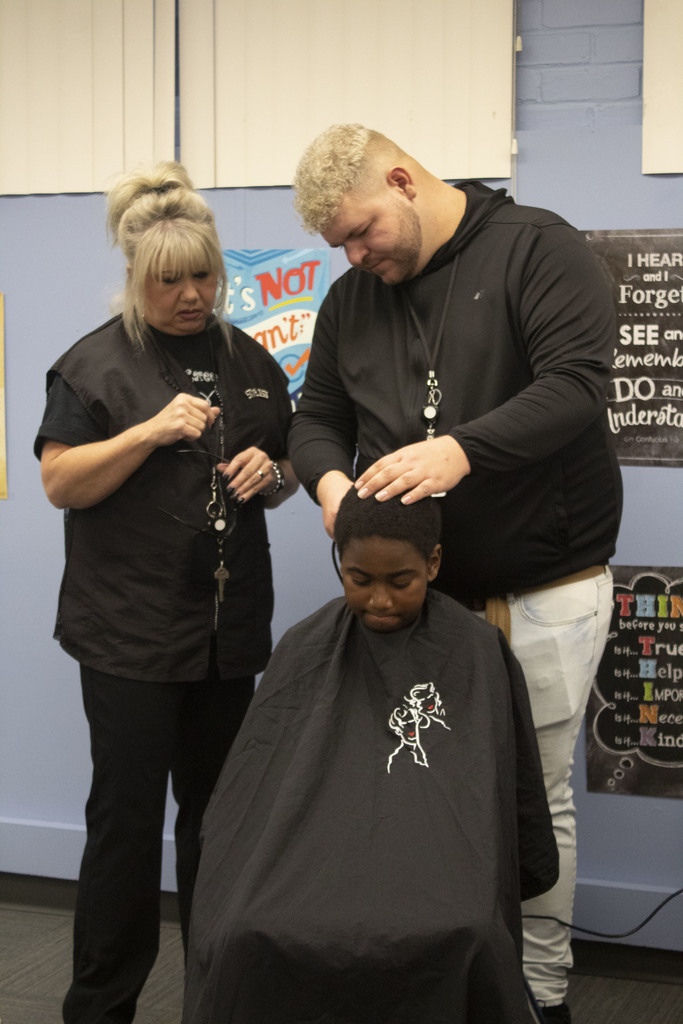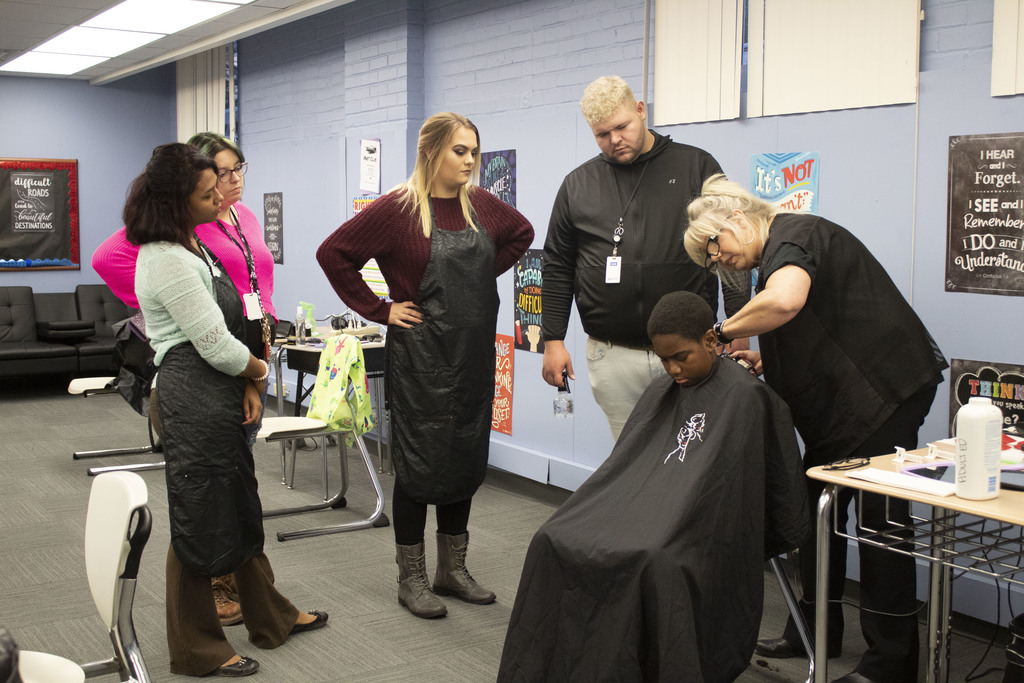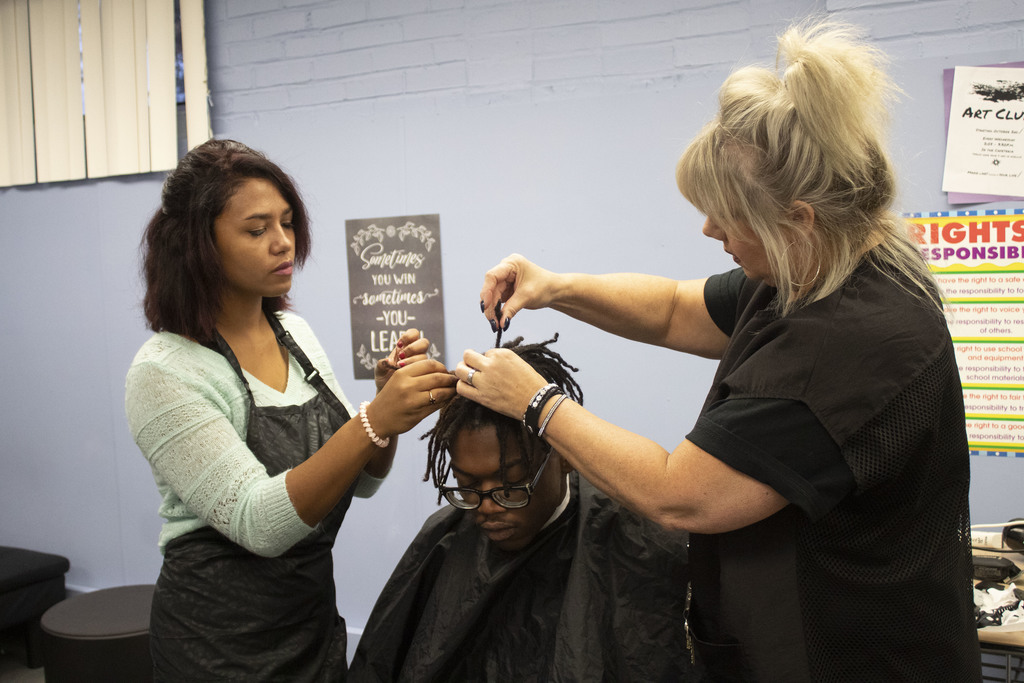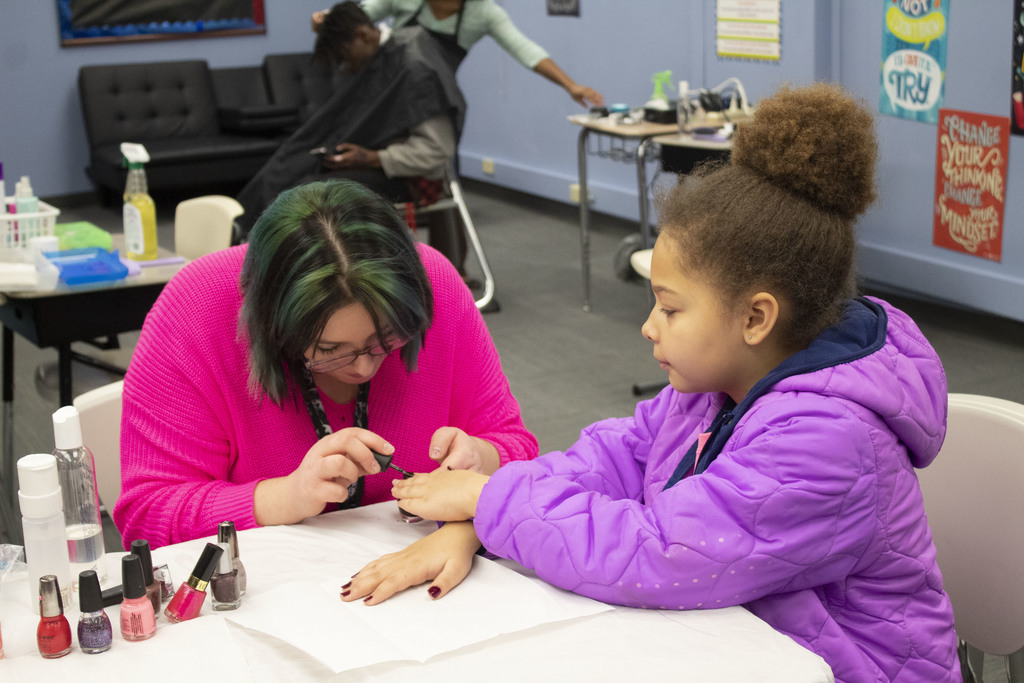 ACC offers 5 unique programs to those looking to further their education or switch career paths. The high-quality programs are taught by skilled instructors willing to help each student succeed. Call 330-829-2267 to take the first step in pursuing the career of your dreams!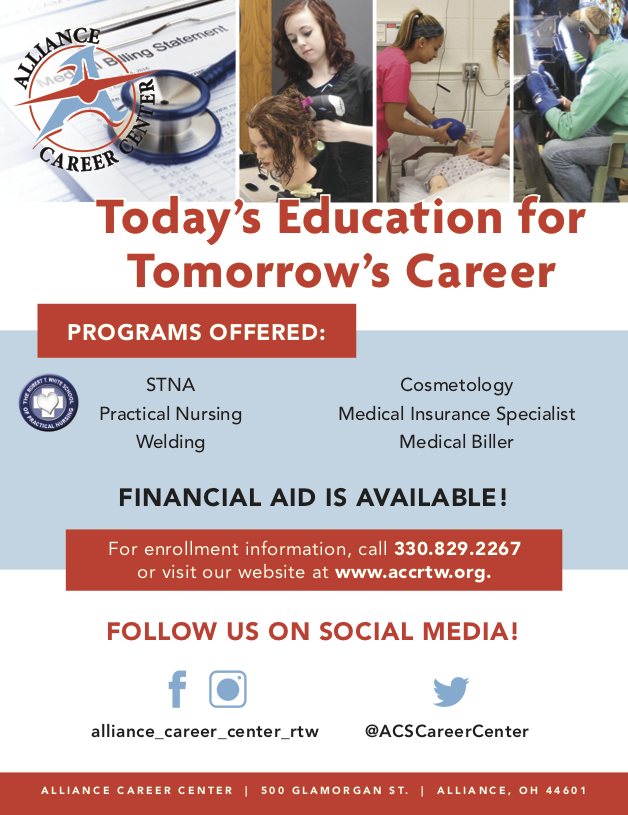 ACC and the Robert T. White School of Practical Nursing took part in the annual College & Career Night hosted at AHS! What a great opportunity it was to showcase the programs available to the students following graduation. We enjoyed meeting and talking with many of the seniors!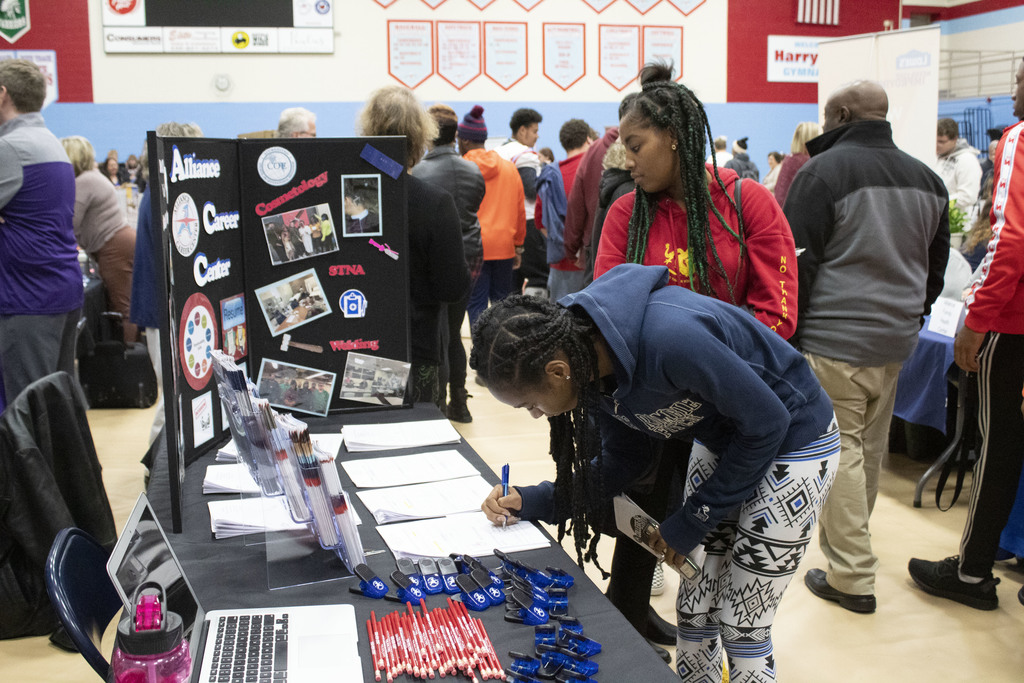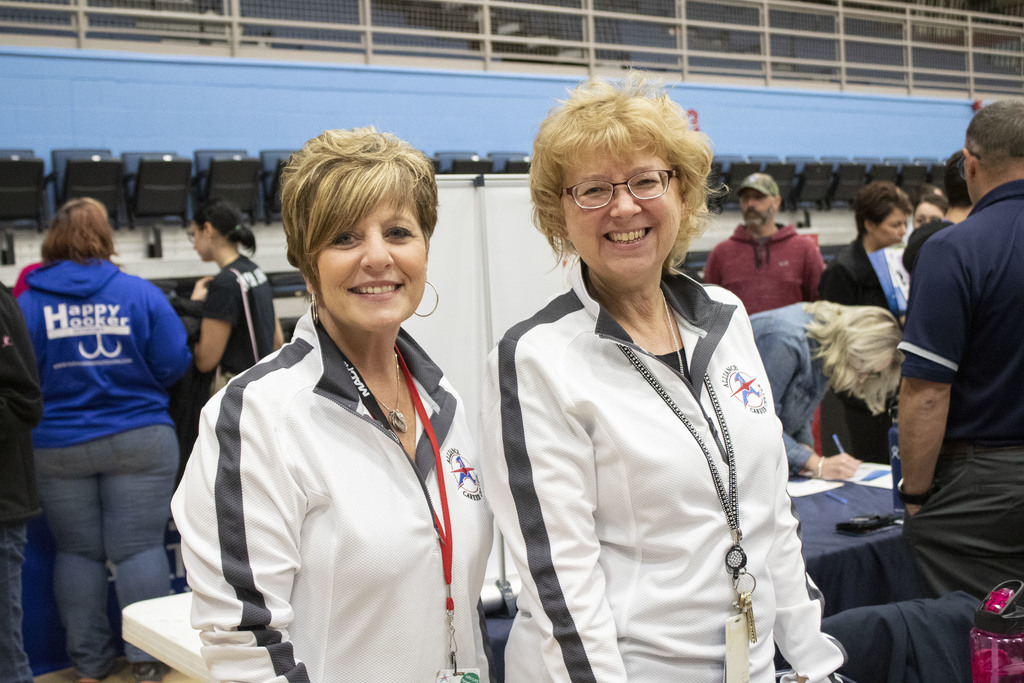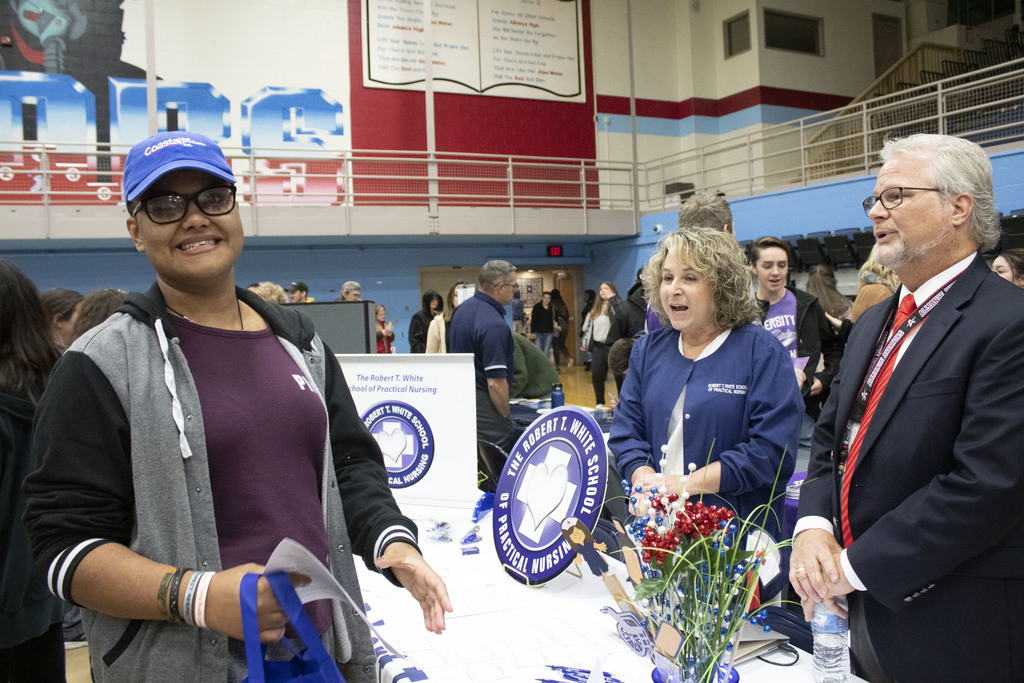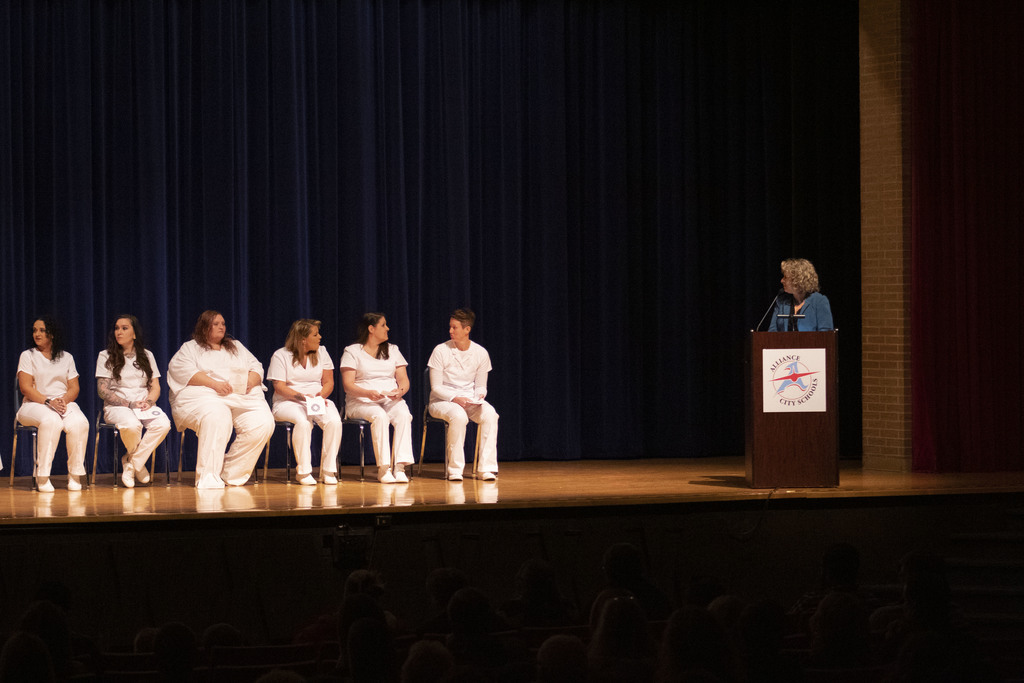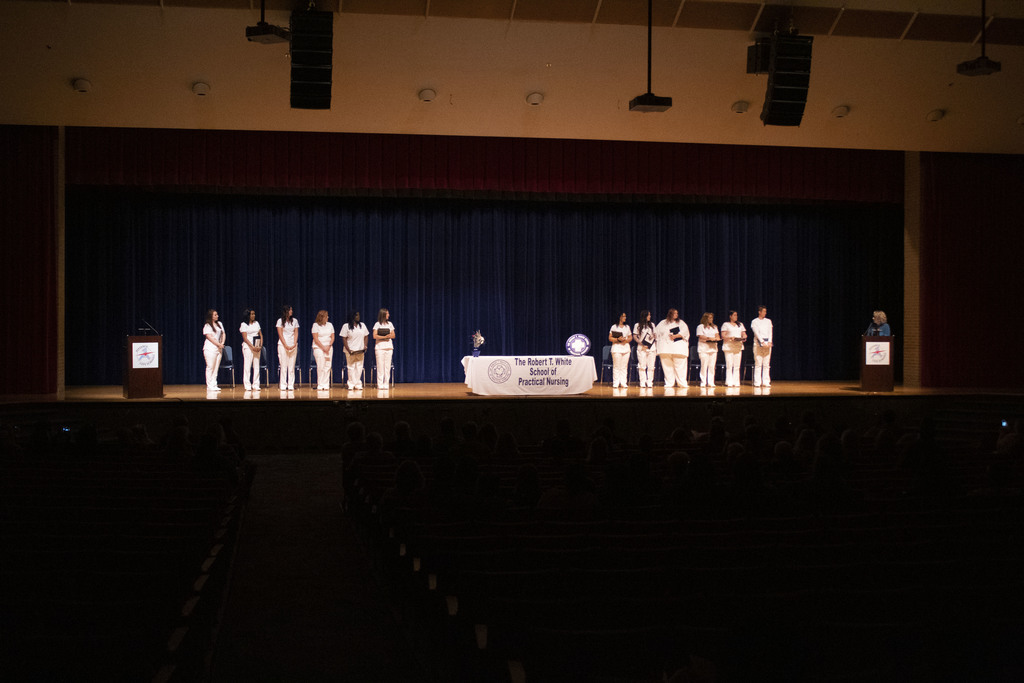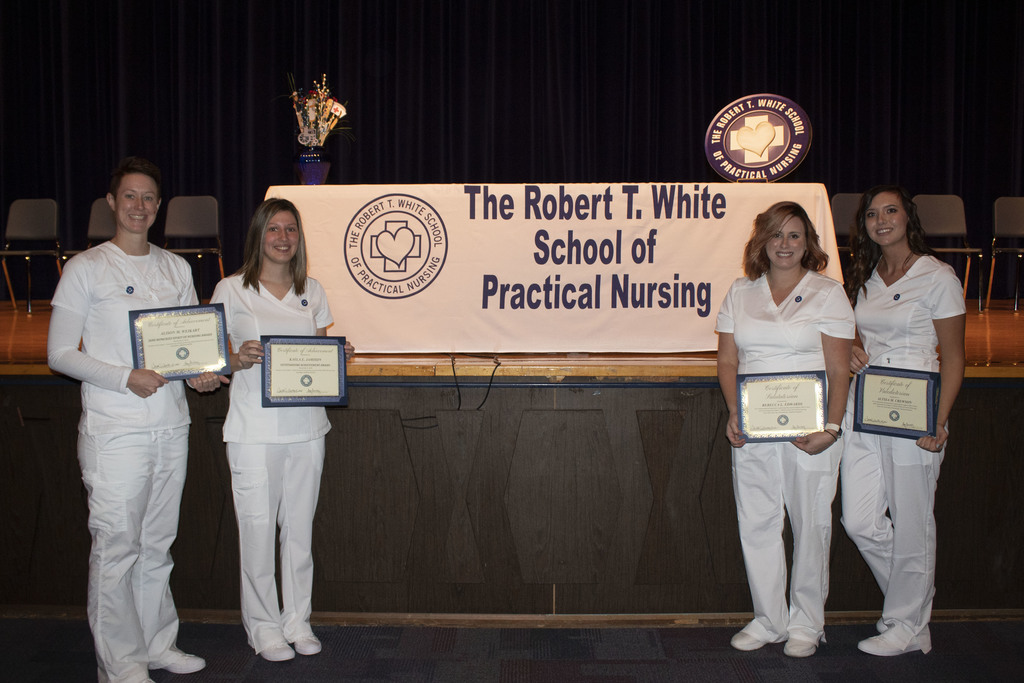 The ACC staff enjoyed being pampered during the annual Spa-A-Thon at AHS! All the students did a great job! We love being able to help support the career tech students at AHS!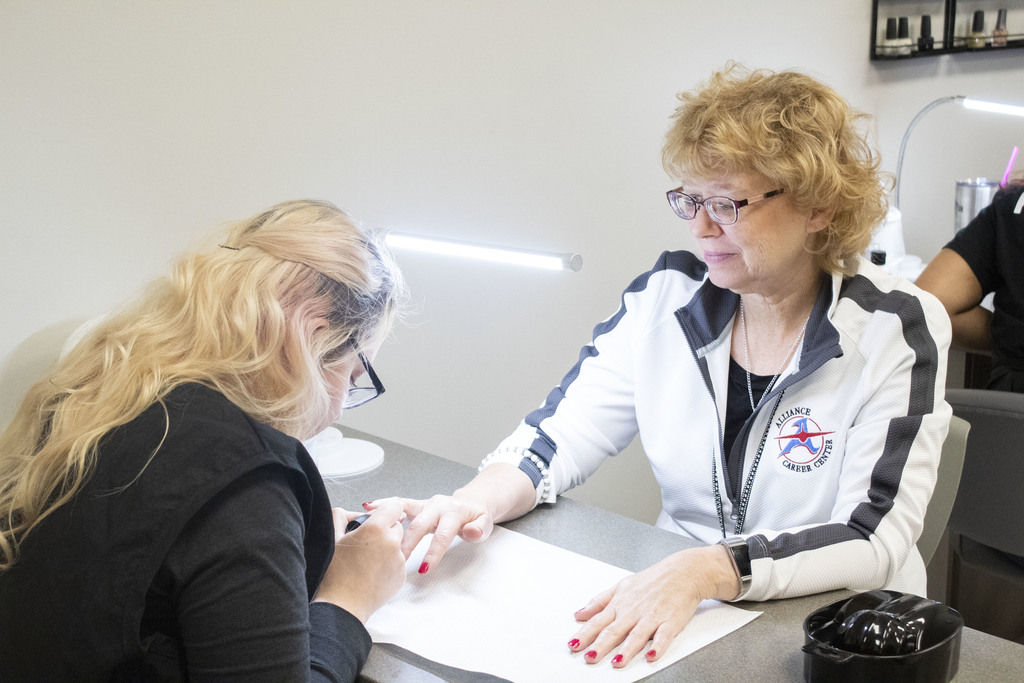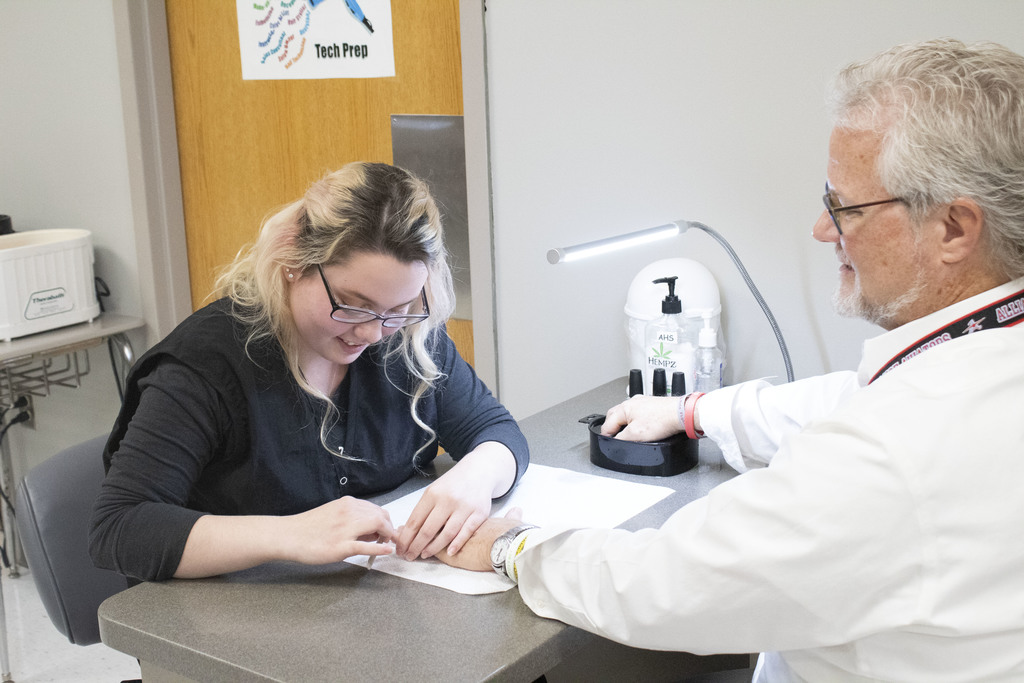 Alliance Career Center is introducing a new class! The Medical Insurance Specialist and Billing & Coding class will be available in 2020. Call 330-829-2267 for more information on how you can start your new career as a Medical Insurance Specialist!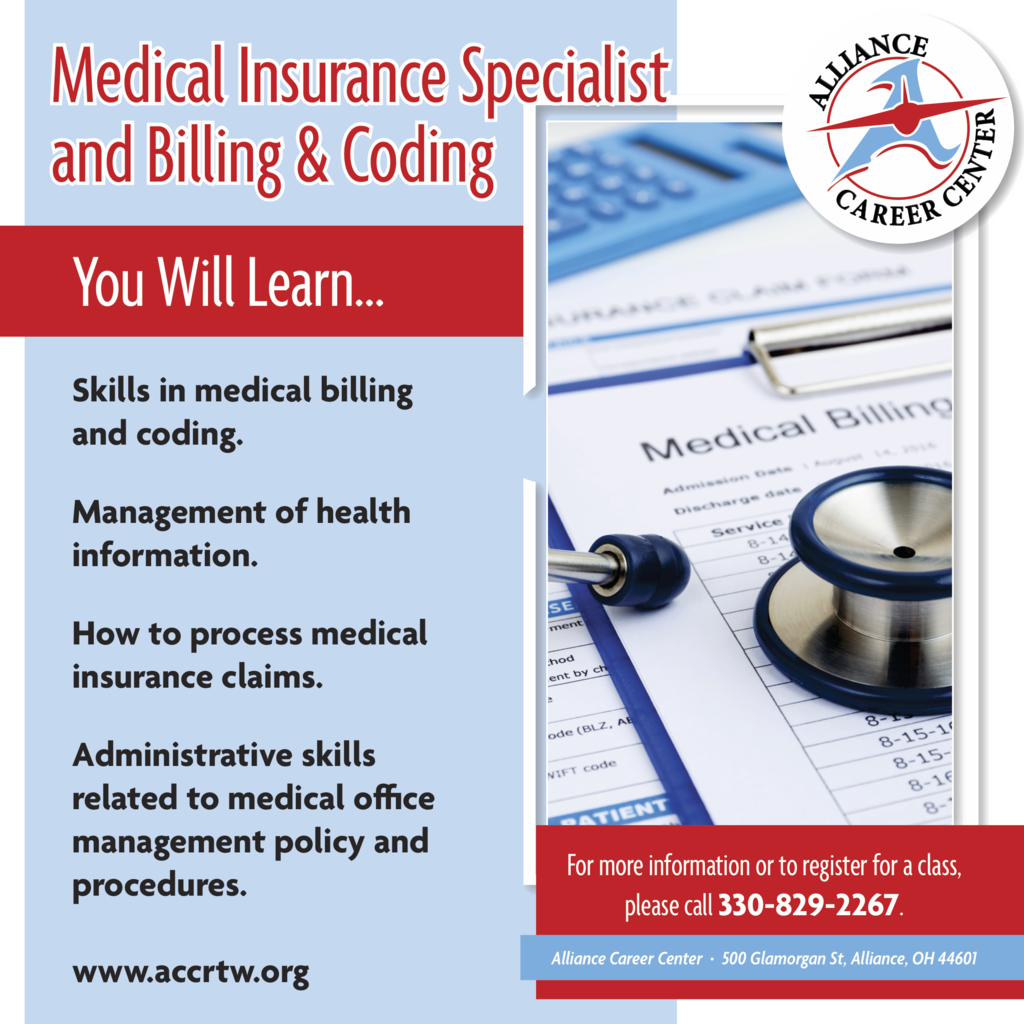 There is a FREE community-wide Thanksgiving Dinner at the Salvation Army on Saturday, Nov. 23! All are welcome and encouraged to attend. #RepthatA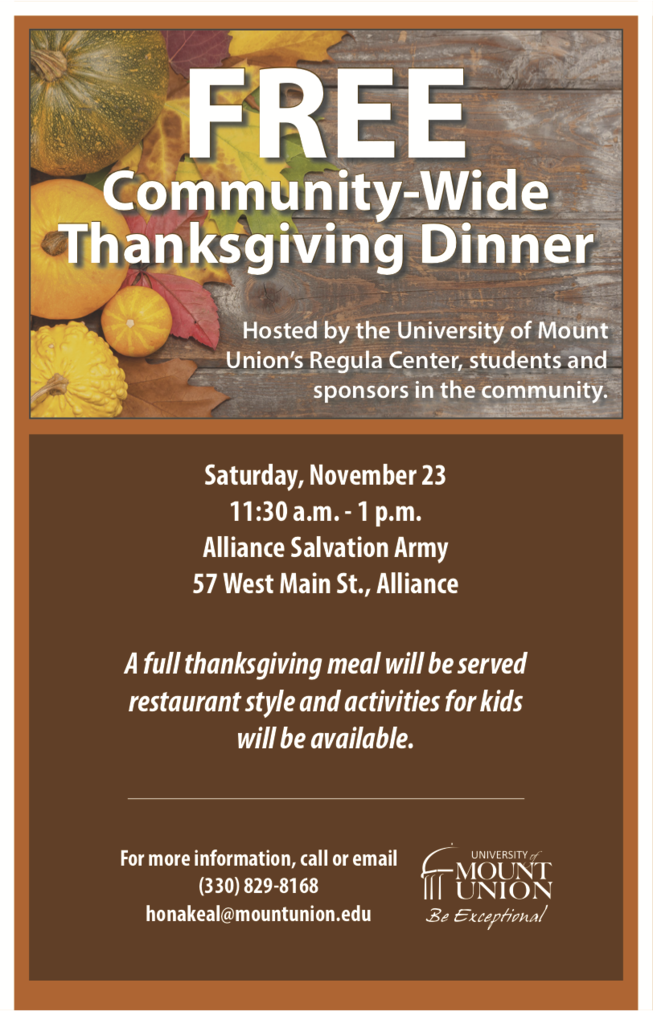 The ACC cosmetology class had a Halloween themed competition last night! Each student chose a model to dress up in a Halloween inspired outfit and makeup. All the models looked great! If you're interested in finding out about the ACC cosmetology program, call 330-829-2267.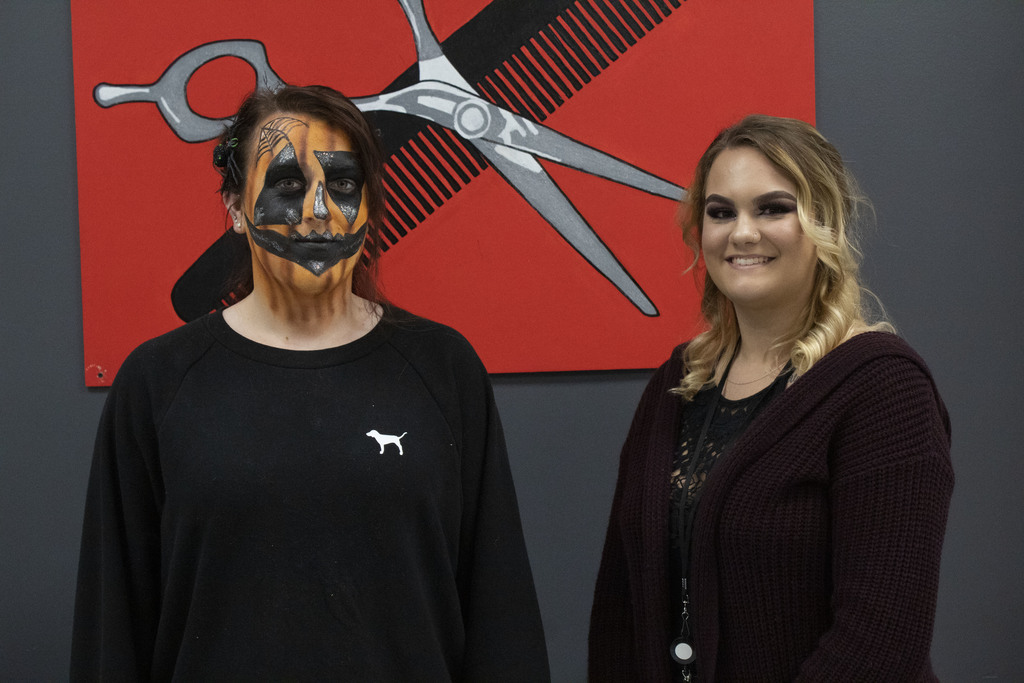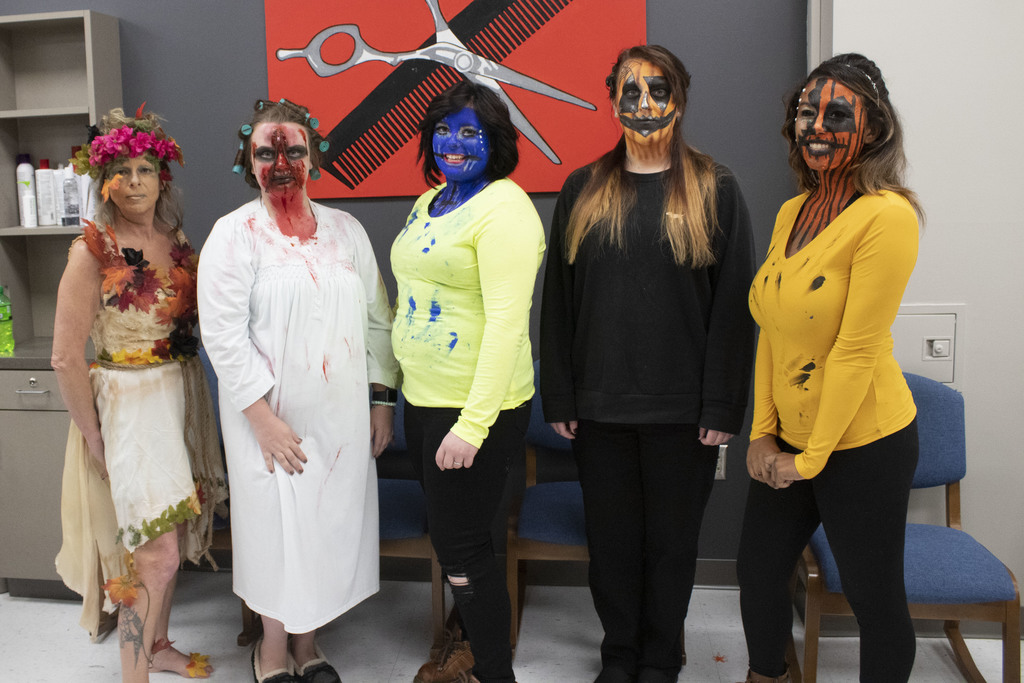 Yesterday, ACC welders were working towards OSHA 10 safety certification in class. Keep up the great work, welders!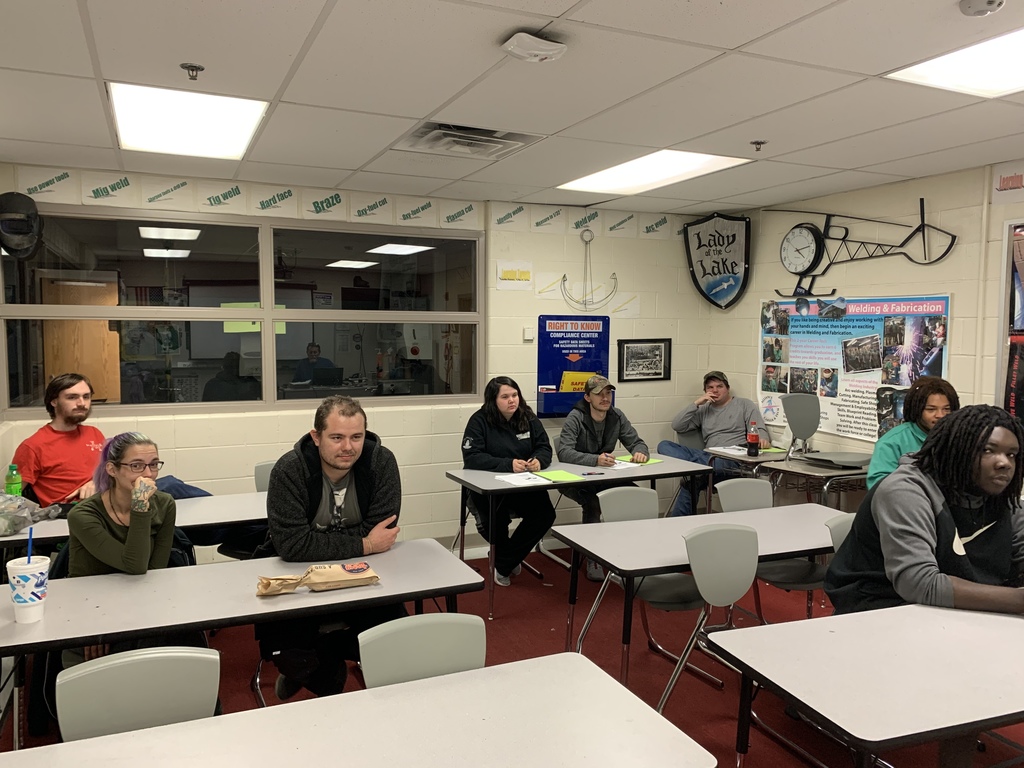 The Alliance Career Center Salon is open and ready to be your one true escape! The salon is open Tuesdays and Thursdays from 5-9 pm. Appointments are required for chemical service, but walk-ins are welcome for all other services. Call 330-829-2267 today to make an appointment!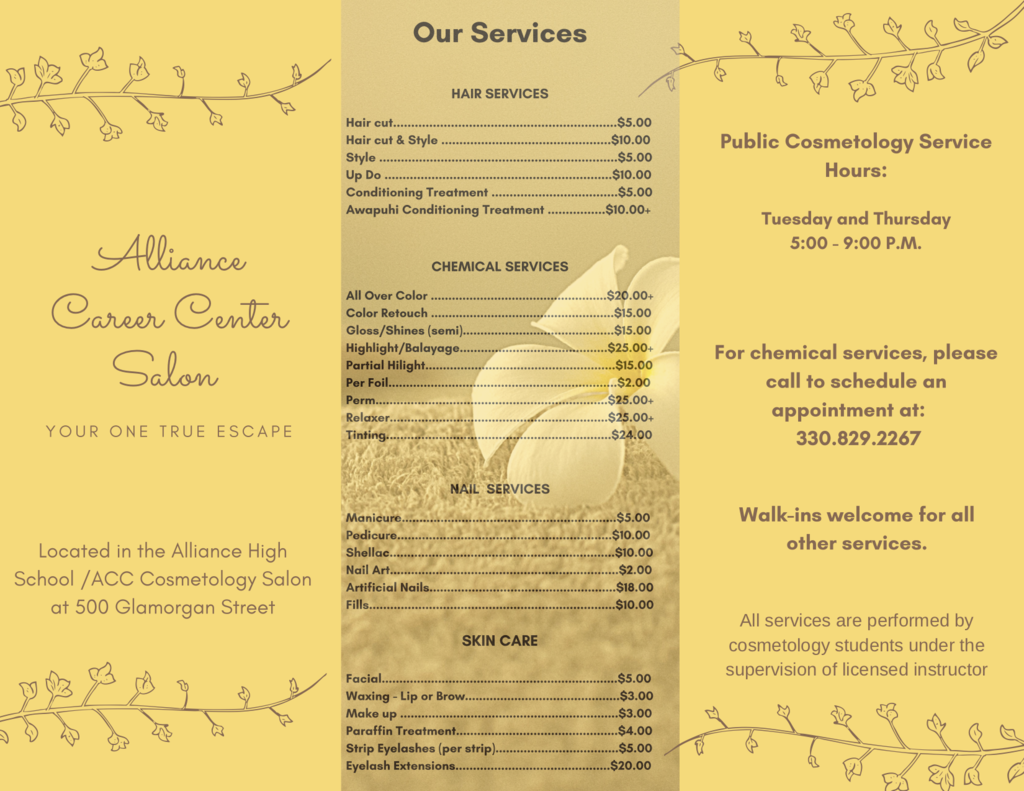 Looking for a career change? Let us help you become a Licensed Practical Nurse with our Part-Time LPN class starting Jan. 22! Call us at 330-829-2267 for more information.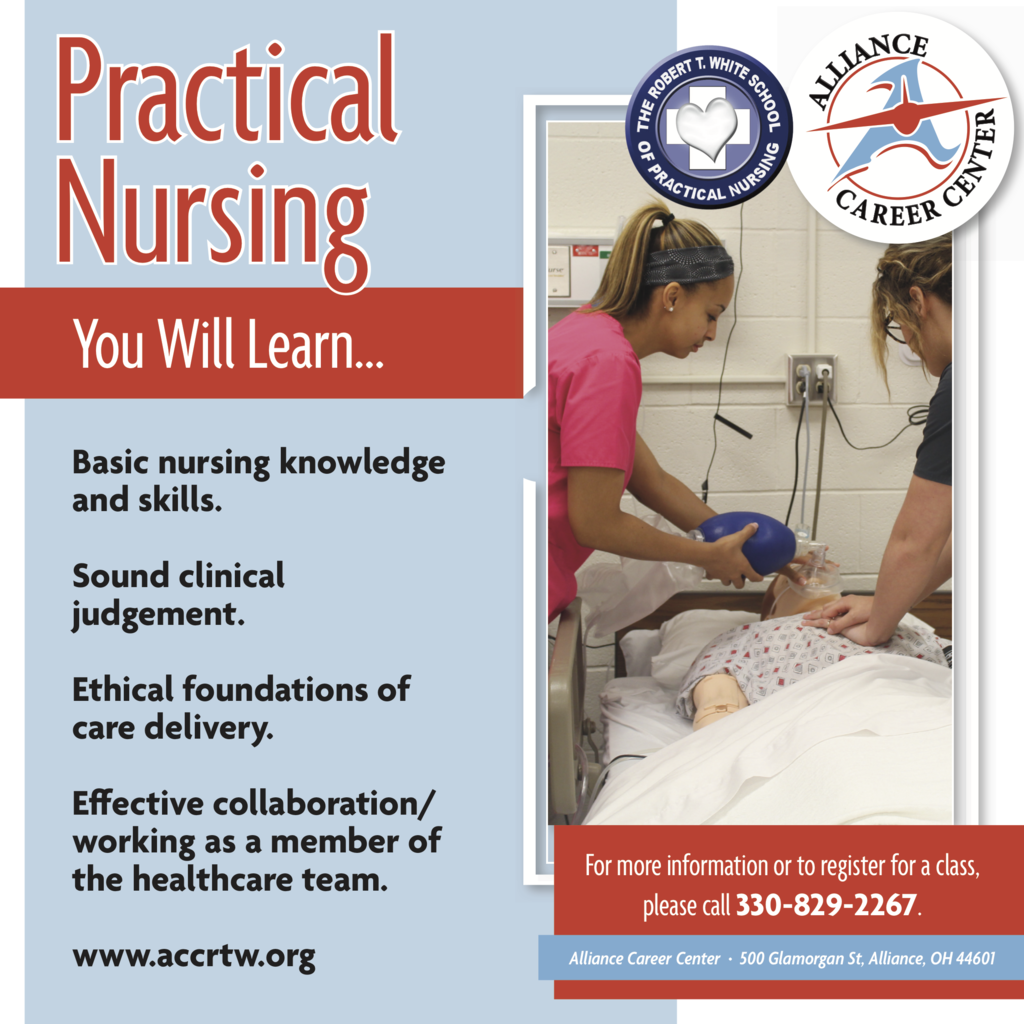 Interested in becoming an LPN? Call 330-829-2267 to find out about the part-time day/evening class beginning January 22!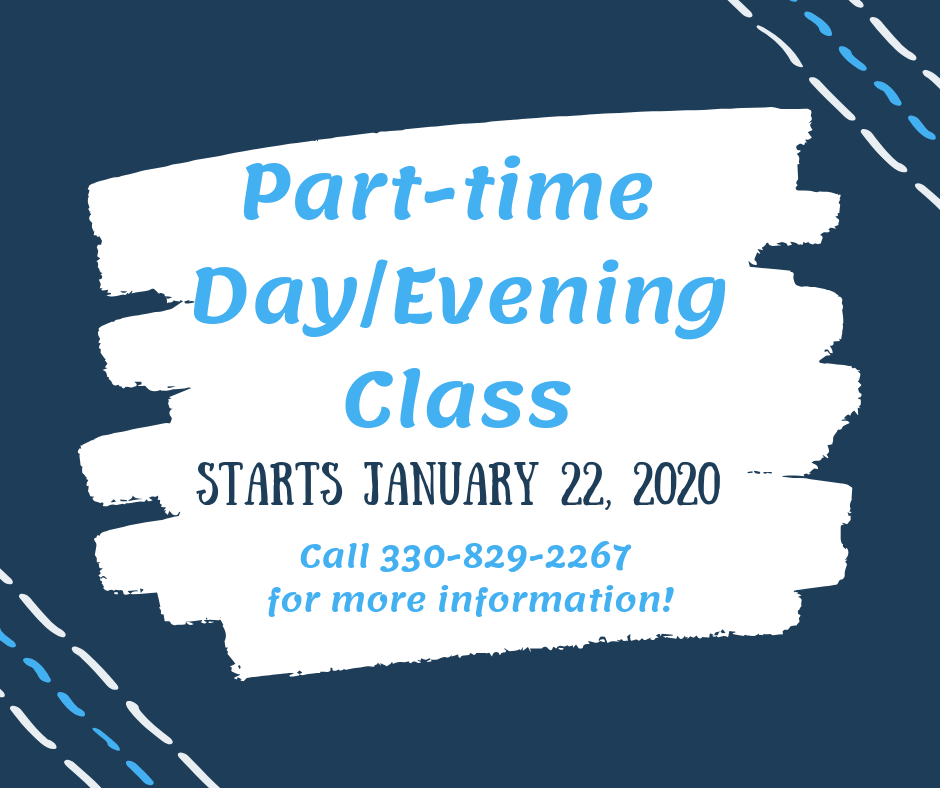 The next STNA Class starts in less than a month! Are you interested in becoming an STNA? Class begins Nov. 4 and will take place Monday-Friday from 8:30 a.m. - 3:30 p.m. Call 330-829-2267 for more information!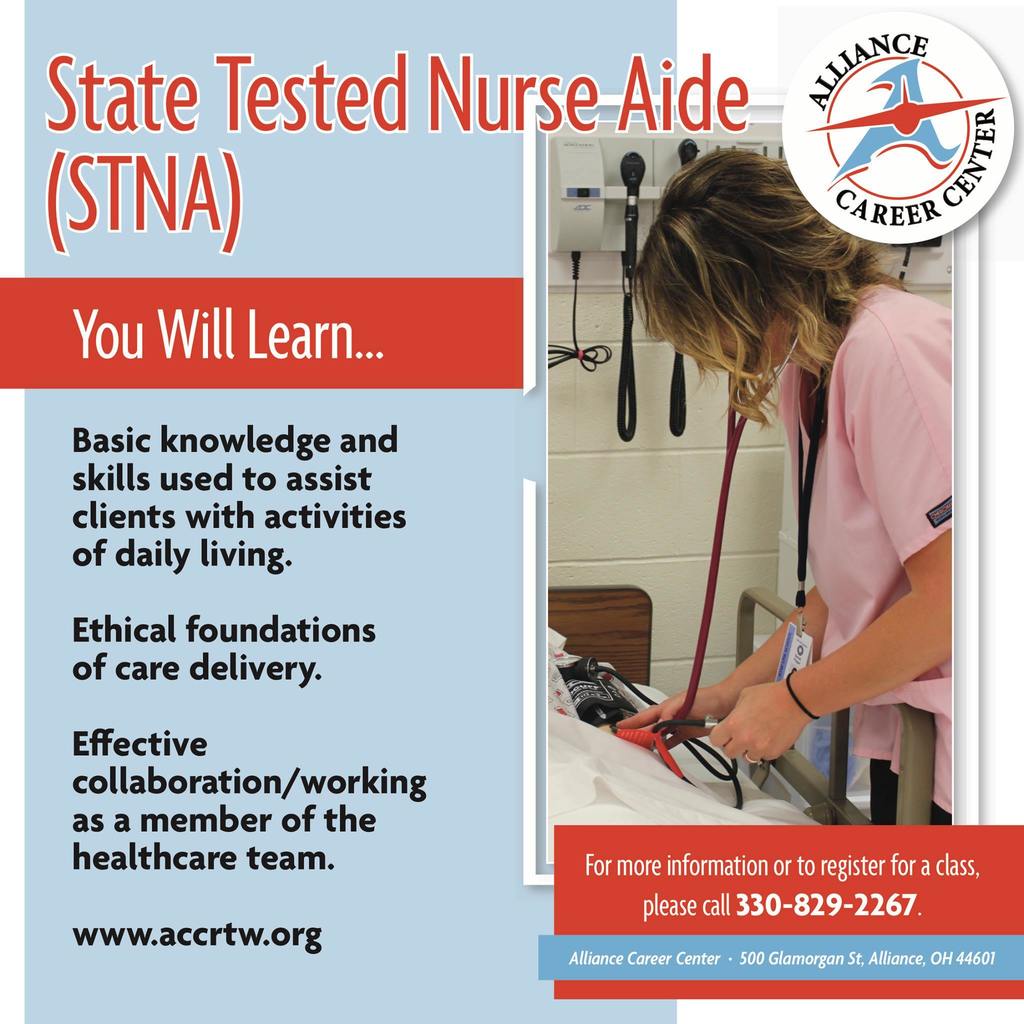 Are you interested in becoming an STNA? Mark your calendar for the Alliance Career Center's next STNA class starting Nov. 4. The class will take place Monday-Friday from 8:30 a.m. - 3:30 p.m. Call 330-829-2267 for more information!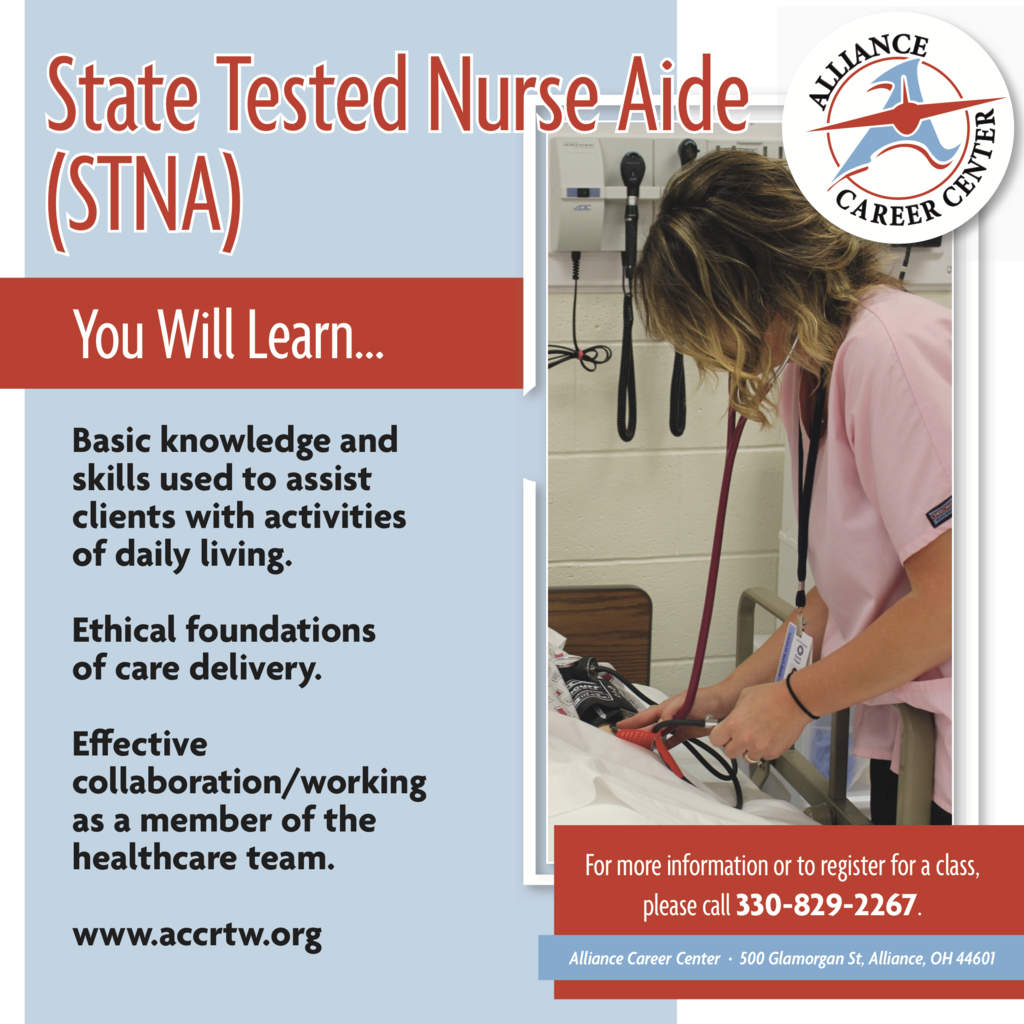 The Welding class starts in less than a week! Call 330-829-2267 to enroll!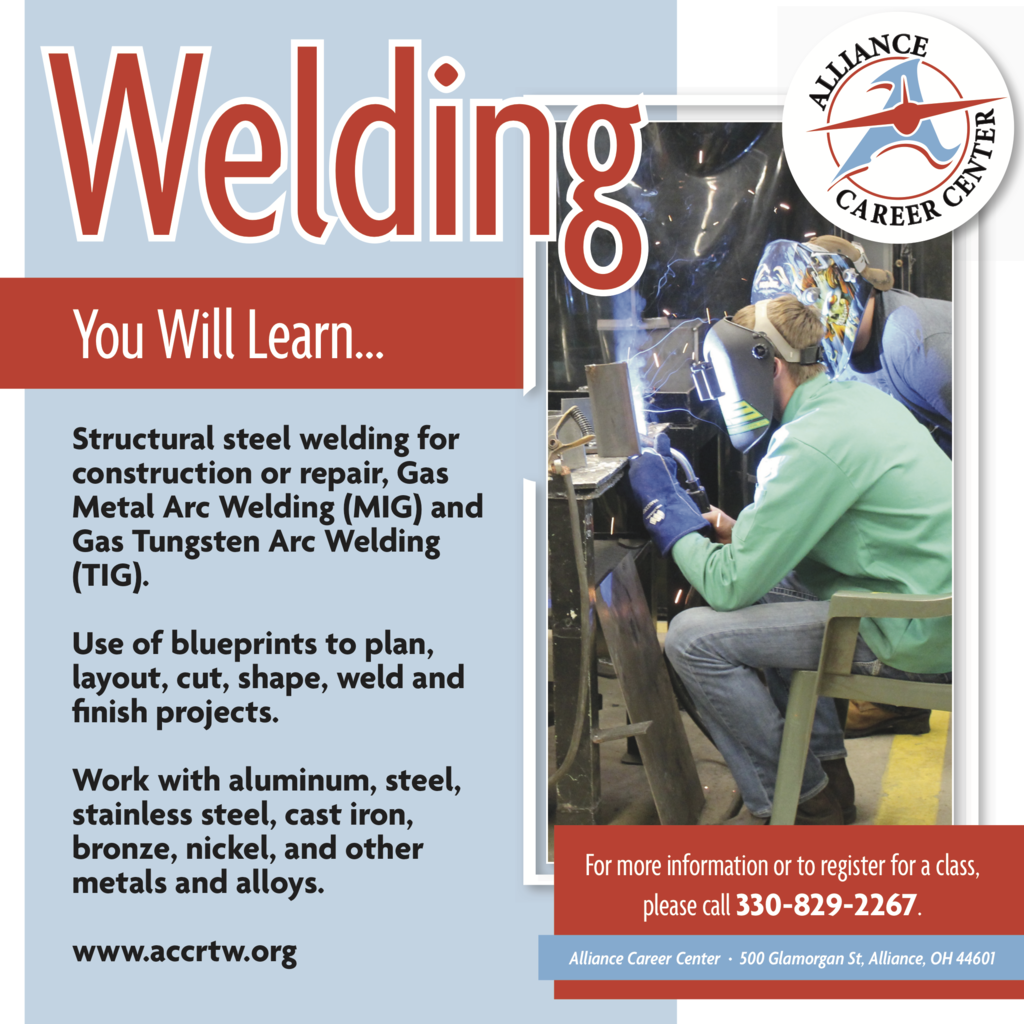 The full-time Practical Nursing students have been learning how to take vital signs!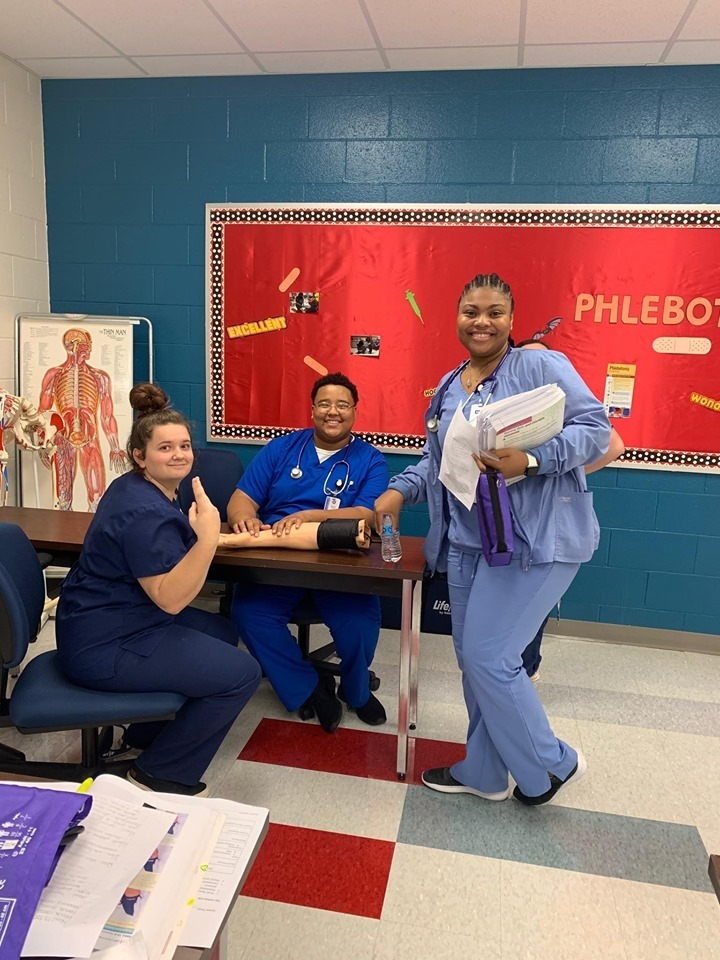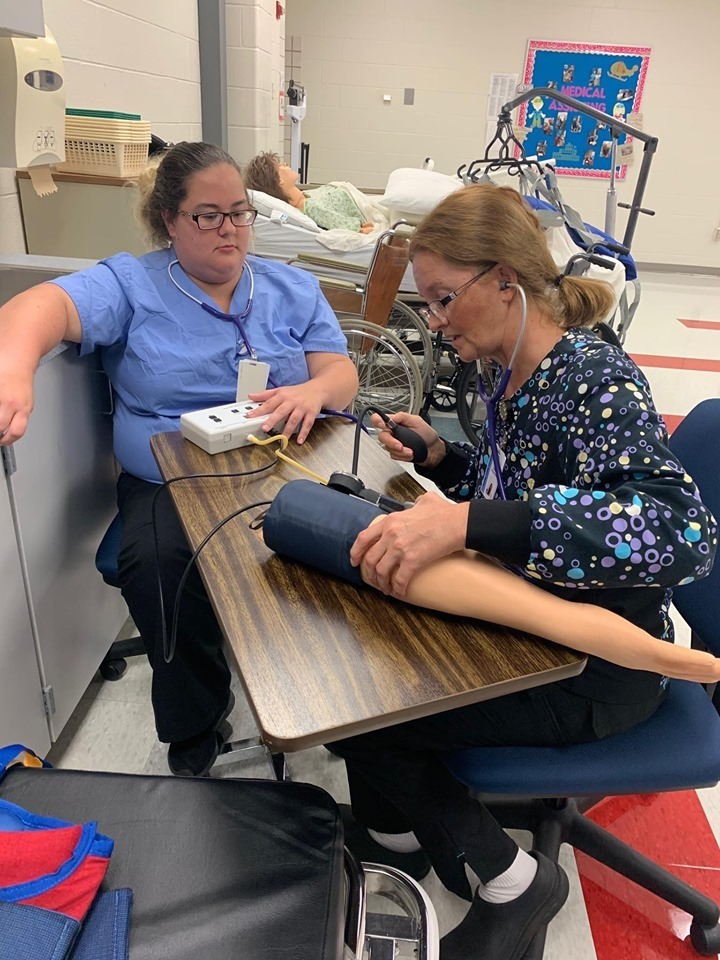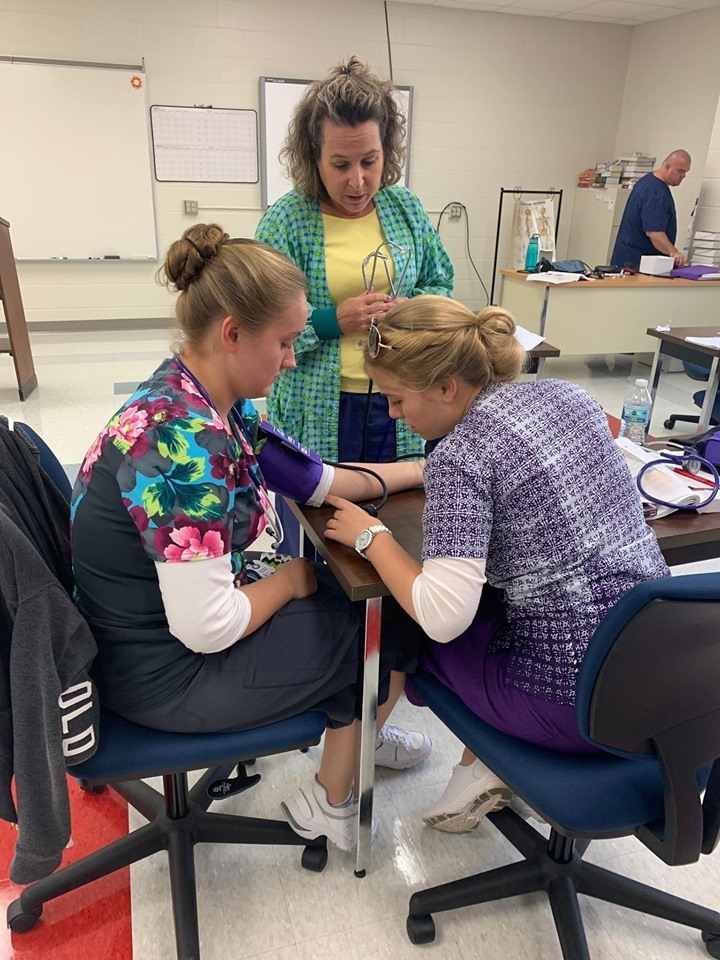 We are proud to offer the Career Path Less Taken to the Alliance community through our programs here at ACC. With our programs, we offer a quality education at an affordable price! Find out more about the Career Path less taken by watching this video.
https://tinyurl.com/y2fvp2ag

Welding class starts on Sept. 23! Signing up for this program is easy! All you have to do is call 330-829-2267 and we will help you start on your new career path!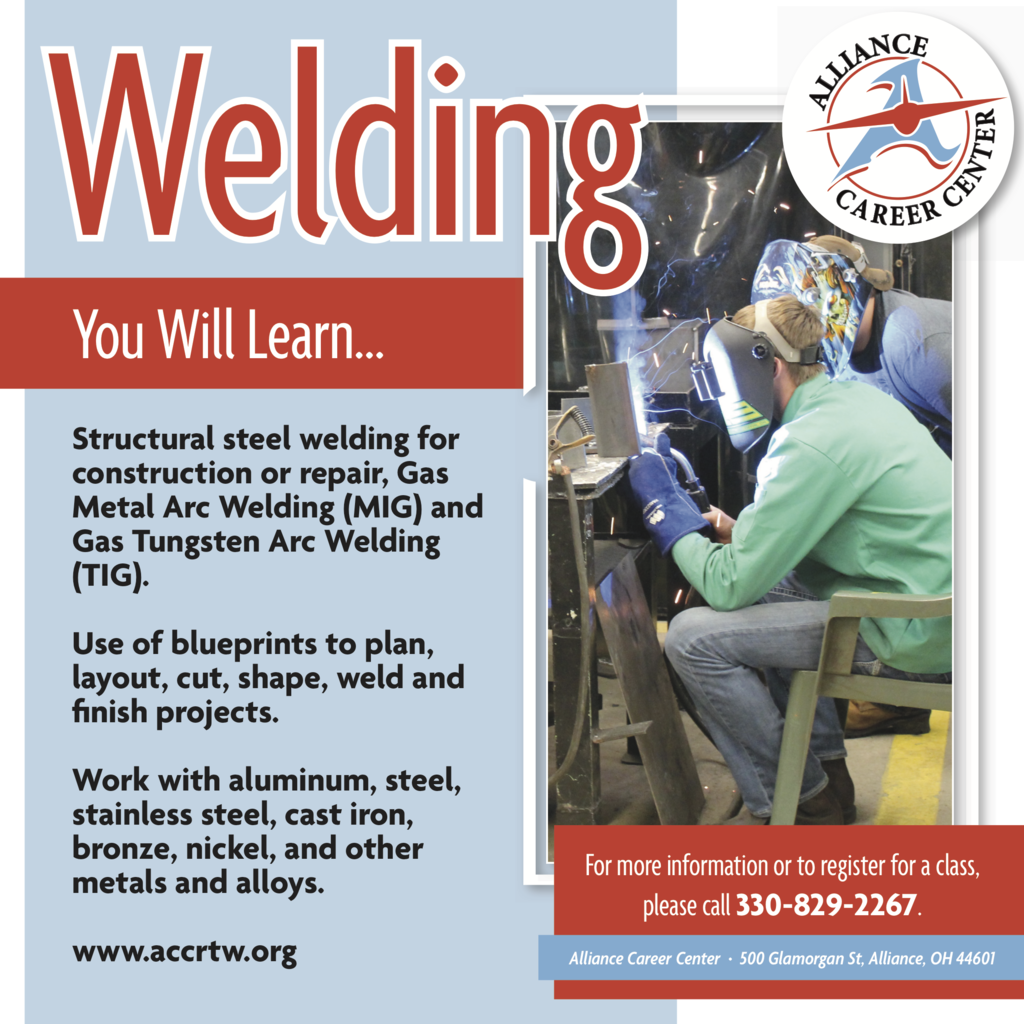 Become an STNA! Classes are starting soon, so enroll today! Call 330-829-2267 for more information and to enroll.