EDIT MAIN
Welcome to the Alliance Early Learning School
Dear Parents,
The Alliance Early Learning School's mission is for all students to reach their fullest potential and become productive citizens through staff who establish high expectations; a safe, positive and engaging learning environment; and content that supports critical thinking, collaboration, communication and creativity.
We believe that all children can learn. Each child is unique, and will grow and develop with the support of a positive learning environment that includes families, teachers, and the community.
We provide a safe child-centered experience that promotes and challenges the emotional, social, physical and intellectual development of our children.
It is our belief that the preschool and kindergarten experience should be positive, enjoyable and rewarding for children and their families as their initial school years influence future attitudes and school success.
Welcome to AELS... a great place to Grow and Learn!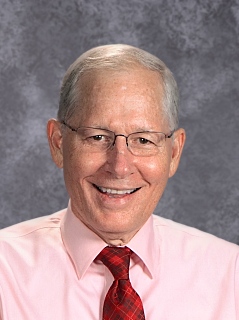 Mr. Tim Calfee
AELS Principal