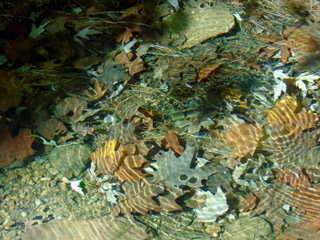 Scholastic Art and Writing Competition
Misty Sampson
Tuesday, January 09, 2018
Out of the 21 AMS submissions to the Scholastics Art and Writing Competition, AMS has received 1 Honorable Mentions and 1 Silver Key!
Students Chosen for Work Submission:
Jackson Wagner
Jeffrey Clay
Ryin Motry
Dillon Puckett
Rhiannon Underwood
Rustina Torrez
Carli Cooper
Vincent Longobardi
Jaydon Mashema
Dakota Peloso
Cole Rowley
Jane Cook
Jarrett Spurlock
Allana Scobee
Honorable Mention: Photograph "Locked" by Jaydon Mashema

Silver Key: Photograph "Ripple" by Jaydon Mashema

Jaydon's photograph "Ripple" will be on display at Kent State Stark for the Scholastics Art show from January 16th - January 31st. The show is on display in the KSU Stark Fine Arts Building, Campus Center, and Main Hall Gallery. Please stop out and check out the work during building hours. It's free! Jaydon will also be receiving his award at the Scholastics Art Ceremony on Saturday, January 27th at 12:00pm in the KSU Stark Professional Education & Conference Center.