EDIT MAIN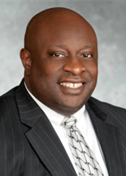 Greetings Aviator Nation,
It is hard to believe that we have already reached the Month of November and are quickly approaching the beginning of the holiday season. The 2017-2018 school year has been great and if the trend continues this school year could be one of the best in recent years.
Our journey towards reaching our vision of Preparing All Students for Life, College, and Careers continues and we renew our focus on our district values and making them actionable for staff and students. During a recent district Professional Development session our cultural playbook was introduced to district staff and it is our intent to share with students before the end of the school year. Our Cultural playbook outlines our district values and expected behaviors for all and should make it easier for everyone to live up our district expectations.
We have many changes this school year that are improving the learning environment for students throughout the district.
This year the district has increased the one-to-one technology ratio to include the third grade. That means all students in grades 3-12 have a device to help them thrive in the 21st century learning environment.
The High School piloted a new Raptor visitor system which will be expanded to the Middle School after Thanksgiving Break and all other district schools to follow.
The Raptor system uses the visitor's ID to make a temporary badge for them upon entering the school and scans sexual predator lists for the visitor's name before giving clearance to enter the building.
The Administration Building now houses the district's new-student registration office. Parents of new students can now register their children at one location rather than traveling building to building with staff on hand to welcome and assist them.
The Success and Altitude Academies are up and running out of the newly renovated Alliance Community Center building. The doors of the facility were opened to the community for our first Open House in October, an event where the public was invited to learn more about what we are up to here at Alliance City School District.
I would like to thank the community, staff and host of volunteers who took part in making our vision a reality. The Community Center and school programs housed there offer yet another place where ALL students can learn and graduate prepared for life, college and career.
We have also had a great fall sports season and are very proud of the way our seniors have competed over the last four years. We wish them the best in their future athletic endeavors.
We have many student events coming up this winter season which you can find on each school's website. I encourage you to get involved and take the time to come out and show your support of the Alliance teachers, staff and students as often as you can.
Go Aviators!
Jeffery Talbert
Superintendent