EDIT MAIN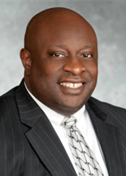 Greetings Aviator Nation,
Dear Aviators, It is hard to believe that the second semester of the 2017-2018 school year is underway.
Although the first semester went by in a flash, it was filled with outstanding achievement for both students and staff. As a district, we are committed to supporting our students as they strive to excel in academics, the arts and athletics. A look back at the first semester reveals several examples of Aviators performing at elite levels.
Madelyn Waggoner, a student in the Sports Medicine program, was nominated as a 2018 Presidential Scholar in Career and Technical Education. She is in the running to be one of 20 students who get to travel to Washington D.C. and represent Ohio and ACS. Howard Frazier received the National Football Foundation Scholarship. Frazier will be taking his football and academic talents to John Carroll University in the fall.
The Alliance Middle School MakerMinded STEM club is currently in third place nationally. In January, Jordan Schwartz won the Geography Bee, taking home a $100 cash prize, a medal and eligibility for a $1,000 scholarship from the YWCA of Alliance. Jordan also won the Spelling Bee in February and will move on to compete at the next level for both the geography and spelling bees, respectively.
These are just a few of the students and programs excelling in academics at ACS. In the arts, Aviators saw just as much success. At the Ada Music Festival in the fall, the Jetsetters won in their Class B division for Best Choreography, Best Vocal Performance, Grand Champion in their division and 4th place runner up overall. In orchestra, band and vocal solo ensemble groups, 19 students scored Excellent and another 12 scored Superior. Alliance High School students Nick Oldfield and Erika Shi were selected to perform in Touchdowns and Tutus - a dance competition held by the Canton Ballet.
Aviators also made the spotlight in athletics over the last semester. Duce Johnson was named All Stark County Player of the year and first team Ohio as he led the Aviators football team to a league championship and a playoff berth. Dylan Bailey was named NBC Cross Country Runner of the Year and the boys' swimming team won their second straight NBC championship.
Although we are in the midst of winter, the signs of spring are starting to appear. Students have begun rehearsals for the musical "Willy Wonka," which will debut in April. Spring sports will begin soon and students are gearing up for a busy spring semester, academically. This spring, I encourage you to support the students of Alliance City Schools by attending events and showing your Aviator Pride!
Go Aviators!
Jeffery Talbert
Superintendent