EDIT MAIN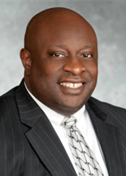 I hope as your reading this edition of our newsletter you are enjoying or planning to enjoy the great weather that comes with summer in Northeast Ohio. Each year as we enter the month of June we take time to reflectively pause on the year that was. This process is used to recognizes success as well as to identify opportunities for growth. The 2017/2018 school year has proven to be better than most.
2018 in Review
Congratulations to 199 graduates of the class of 2018 who received well over $2 million dollars in scholarships for both academics and athletics. I would like to wish them the best of luck as they transition into the next phase of their lives. Based on the positive impact they have collective had on Alliance High School I feel confident that their futures will be bright.
AMS has received national recognition for its involvement in Makerminded, a STEM initiative designed to expose middles school students to the concept of Advanced Manufacturing. In the inaugural year of this STEM-based competition, AMS placed first in overall points. The AMS boys and girls track team had a record-breaking season which led to 17 students qualifying for the state meet and a state championships for the boy's team. Our middle school Arts programs also continue to excel with over half of each grade level enrolling in Band, Orchestra, and Choir.
Our district Positive Behavior Support initiative has taken off in all buildings especially at the elementary level with a large number of students reaching the highest level of Top Guns or Ace. In our district, PBIS system student receive points for demonstration appropriate Students have been focused on demonstrating the appropriate behaviors in classrooms and all areas of the building and busses. This combined with our teacher's efforts to solicit students voice on their level of engagement has led to an overall decrease in student discipline referrals
I am also proud of the community partnership we have been able to build with local organizations and business. These partnerships range from mentors meeting with students for lunch, full tuition scholarships to Stark State and the University of Mt. Union, jobs with a local business, community members reading to students, a business providing incentive rewards for students who demonstrate positive growths in behavior and performance and our newest collaboration at the Alliance Community Center. Without these strong partnerships, it would be nearly impossible for our district to meet our goal of preparing all student for life college and careers.
In closing, I would like to thank our community for the passage of our recent tax levy renewal. As always we will continue to use the funds entrusted to us in a fiscally responsible manner.
Have a safe and enjoyable summer,
Superintendent Jeffery Talbert